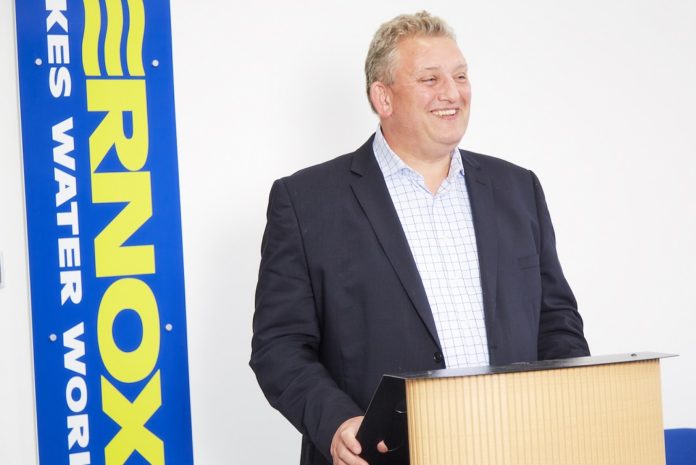 Ernie McDonald, general manager at Fernox, has recently celebrated his twentieth year with the company. A biologist by education, he has worked for more than 35 years in the water treatment industry.
McDonald has a wealth of technical and commercial knowledge, expertise and key relationships, with a wide range of industry professionals across both domestic and commercial markets. He played a fundamental role in establishing the initial Benchmark scheme and acting as the first chair of the Domestic Water Treatment Association, now BEAMA Water.
In the last 20 years at Fernox, McDonald has successfully driven the business forward against a changing market landscape. This has included the adoption of condensing boilers, extended boiler warranties, changes to Part L of the Building Regulations, the adoption of the environmental and energy efficiency agenda and the emergence of filter technology.
Ernie McDonald said: "I feel very proud to have played my part in raising awareness of chemical water treatment and filters and seeing their uptake through regulation and best practice.
"It is also a fantastic industry to work in, made up of diverse skilled and passionate individuals. Our ability as an industry to adapt, collaborate and invest in new and improved products and technologies is key to our success. I look forward to taking Fernox on the next stage of our own journey."