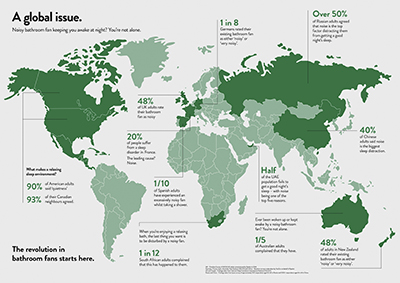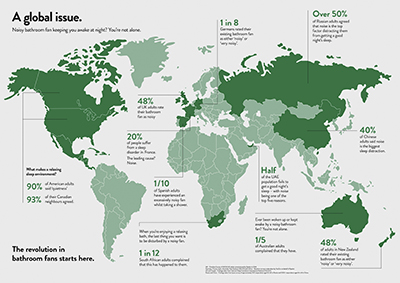 The latest Noise Attitude Survey highlights that 48% of people feel that home life is spoilt by noise, while a fifth are kept awake by sound disturbance at night.
From May 23-28, Noise Action Week will be highlighting the impact that noise can have on our health and quality of life, including disturbance from alarms, DIY, people, pets and most notably household appliances.
According to an independent study commissioned by Xpelair, around 14.5 million UK adults are affected by having a noisy bathroom fan in their home, with over 4.5 million adults having been woken up or kept awake as a result.