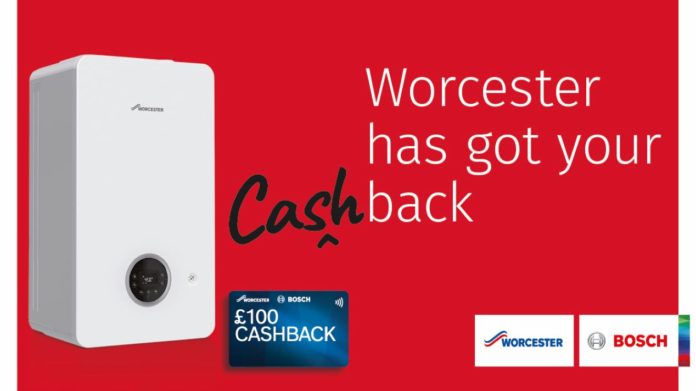 Wolseley is supporting Worcester Bosch's cashback offer to give plumbing and heating installers £100 cashback every time they purchase a Worcester 2000 boiler and £50 cashback whenever they purchase a Greenstar i combi boiler.
Available from Wolseley, in branch and online, installers can now get up to £100 cashback on every purchase of Worcester Bosch's 2000 range and Greenstar i Combi boiler purchased between now and the 31 August 2020.
The offer is created to help ease an installers' cashflow as they return to work, it said. To claim the cashback, installers can simply register their details online at https://www.worcester-bosch.co.uk/guarantee or via their customer loyalty login to redeem their points. Installers then need to input their company and boiler registration details, along with a copy of their invoice.
Cashback will then be loaded onto a Worcester Bosch pre-paid Mastercard which can be used at millions of retailers, including supermarkets and online stores like the Wolseley website. Any subsequent cashback claims will be added to the same card.
Richard Harvey, commercial director for plumbing and heating at Wolseley, added: "We understand installers are concerned about cashflow, particularly during these challenging times. We hope that this partnership with Worcester Bosch gives our installers a little more support in managing their capital as they return to work as normal."