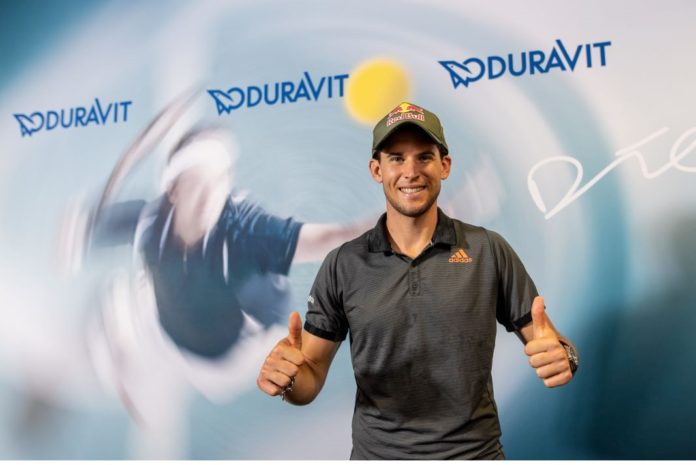 Bathroom products manufacturer Duravit has signed a cooperation agreement with tennis ace Dominic Thiem.
For the next five years, the number three in the ATP world rankings will be an ambassador for the Duravit brand.
A statement said that the Austrian sportsman and designer bathroom manufacturer from the Black Forest share a commitment to sustainability.
He said: "I am really excited about the partnership with Duravit. It's a company with a rich tradition and a fascinating product portfolio. They set themselves high standards and really value precision. These are also the key pillars for success in tennis – and their commitment to sustainability is inspiring. This is going to be an exciting partnership for me."
After Thomas Muster and Jürgen Melzer, Dominic Thiem is the third Austrian to make it into the top ten of the world rankings. In addition, he has enjoyed particular success on clay courts, was the first Austrian to win an ATP title on grass and is currently ranked number three in the world.