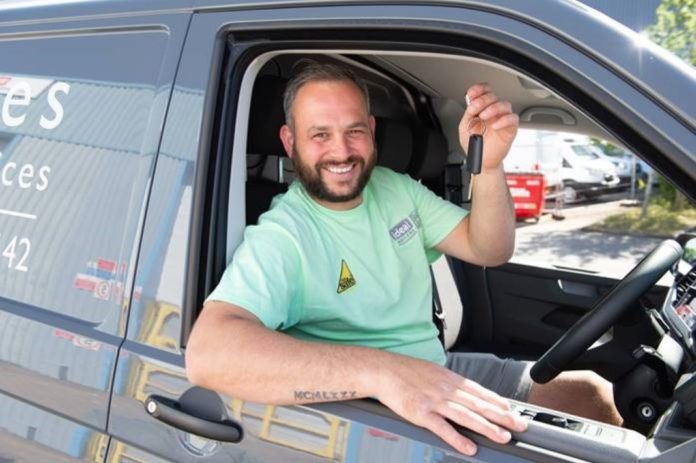 Ideal Boilers and Wolseley have announced the winner of their 'Epic Giveaway' as Oliver Ilines, a self-employed plumbing and heating engineer based in London who has won a new van.
Installers were entered into the Epic Giveaway every time they bought an Ideal Logic Max or Vogue Max at a Wolseley branch, between September and December 2019. Three monthly winners took home £3,000, £2,000 or £1,000 of Love2Shop vouchers, in the build-up to the headline prize draw.
The headline prize package – worth £40,000 – includes a brand new VW Transporter van wrapped in the winner's livery, fitted with a tube carrier for the roof rack and stocked with an i-Mini, Logic Max and Vogue Max boiler from Ideal. A set of premium Makita power tools was also included, complete with secure van safe for added peace of mind.
Ollie collected his prize at a socially-distanced giveaway from the Wolseley branch in Potters Bar.
He said: "I couldn't believe it when I got the call saying I had won. As installers, we're working in people's homes day in, day out, which is why it's so important we're seen as true professionals that they can trust. Working with Wolseley and Ideal means I have top-performing products, available when I need them – and now I can arrive at appointments in a brand new, branded van."
Following on from the success of the 2019 campaign, Ideal Boilers and Wolseley have once again teamed up to offer installers the chance to win prizes when they buy an Ideal Logic Max or Vogue Max boiler from now until 31st December. Apple technology is up for grabs this time, including AirPods, an iPad Mini and a brand-new iPhone 11.