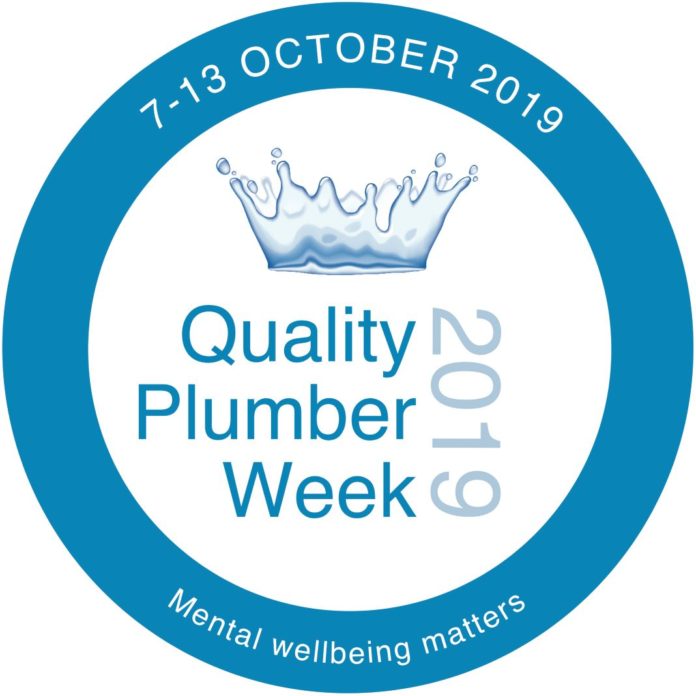 On day three of Quality Plumber Week HPM asked John Thompson, APHC CEO and volunteer listener with the Samaritans about the signs a person may show who is struggling with mental health. Mental health matters is the theme for this year's Quality Plumber Week (October 7-13, 2019).
Suicide is the leading cause of death among males aged 15 to 49. In an industry that has a predominantly male population, our own mental wellbeing and those of our staff is a subject that we need to be more aware of. Poor mental health can manifest itself in different ways and some of the signs include:
Poor concentration
Being easily distracted
Worrying more
Finding it hard to make decisions
Feeling less interested in day-to-day activities
Low mood
Feeling overwhelmed by things
Tearfulness
Tiredness and lack of energy
Sleeping more or less
Talking less and avoiding social activities
Talking more or talking very fast, jumping between topics and ideas
Finding it difficult to control emotions
Drinking more
Irritability and short temper
Aggression
If you are worried about your own mental wellbeing you can gain support from Samaritans 24/7 on 116 123 or email jo@samaritans.org.
The MENTalkUK Facebook Group encourages men to express how they're feeling and to seek help from men who are experiencing similar issues with their mental wellbeing. It works because group members can relate to how you are feeling.