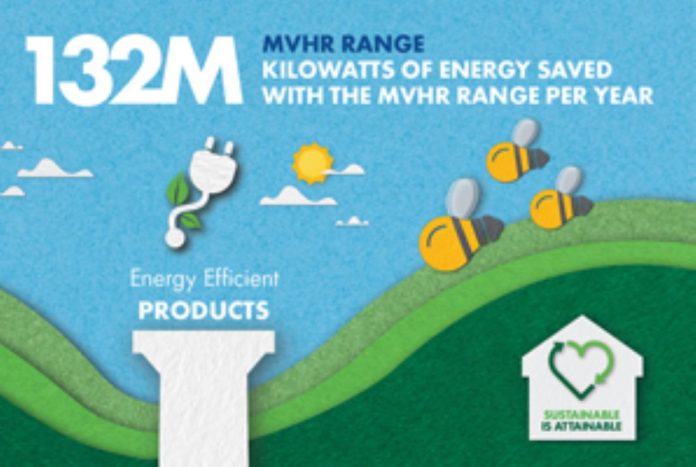 Vent-Axia has shared how it is taking measurable actions to deliver healthy indoor air sustainably.
With the construction industry working hard to meet Net-Zero targets by 2050 it is important the whole supply chain works together to reduce carbon emissions, the company said.
Its measures include plastic blister packs and single use poly bags from its supply chain, recycling 180 tonnes of cardboard, using recycled materials from 63,000 old fridges and designing efficiency and modularity into its products to lower energy usage and reduce landfill waste.
In 2016 the company also achieved the internationally recognised ISO 14001 Environmental Management System certification for its Crawley manufacturing facilities.
This followed the company completing its reshoring of the balance of its domestic fan manufacturing, from China back to the UK in 2013, a project that reduced carbon emission by 15 tonnes a year, it added.
"Sustainability is about finding solutions. From energy usage and climate change to air quality and future lifestyles, these are the areas where we can have the biggest positive impacts. We're focussing on how we can improve lives through the impact of our products, our impact on the planet and our impact on our people," said Lena Hebestreit, marketing manager at Vent-Axia. "We want to show that being sustainable is attainable, not only for us but for the wider industry. We're on a sustainable journey towards reaching net-zero and Vent-Axia is taking real, quantifiable actions to achieve this. Vent-Axia is committed to helping all its customers on their net-zero journey including social housing and new build customers where regulation and targets are swiftly driving change – helping make sustainable attainable."