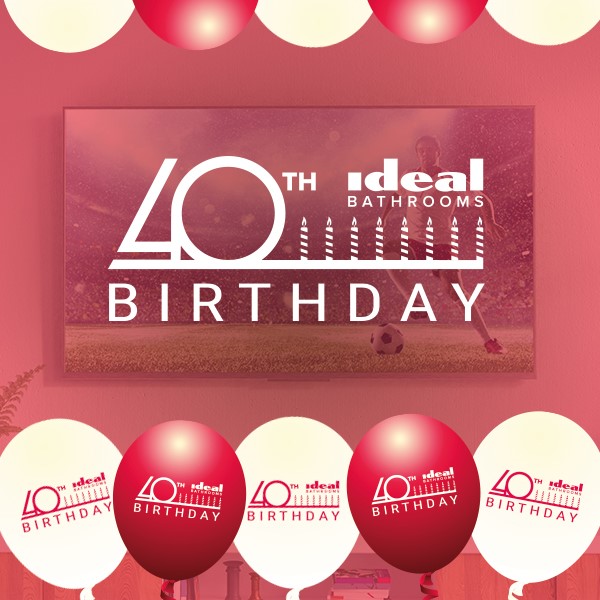 Ideal Bathrooms celebrates its 40th birthday this month and is marking the occasion with a variety of activities, including an online treasure hunt and an online virtual game for customers to play.
Danielle Lillis, Ideal Bathrooms' commercial director, said: "We're delighted to be celebrating four decades in business and we've planned a whole host of exciting activities and prizes.
"Following the launch of our successful annual Ideal Rewards programme earlier this year, offering customers the chance to win prizes each time they spend £1,400 with us, we are doubling up the boards customers receive in the two-week promotional period for our anniversary for the chance to win more prizes.
"We're also hiding 400 birthday-related images across the Ideal Bathrooms trade website for customers to find. Retailers who find five Ruby balloons will be entered into the prize draw to win a 55" TV, and those who find 10 standard birthday images will have the chance to win prosecco or Amazon vouchers."
Earlier this year, Ideal announced its partnership with Virtual Worlds to support retailers after a challenging year and help them bring bathrooms to life.
The Milton Keynes-based firm enables retailers to work with showroom customers to create 3D and 4D virtual reality bathrooms, showcasing a range of products so end users can experience their bathroom design before work begins.
To celebrate the partnership, Ideal has also launched an online game, offering retailers and merchants a chance to win a prize if they are one of the top three on the leaderboard.