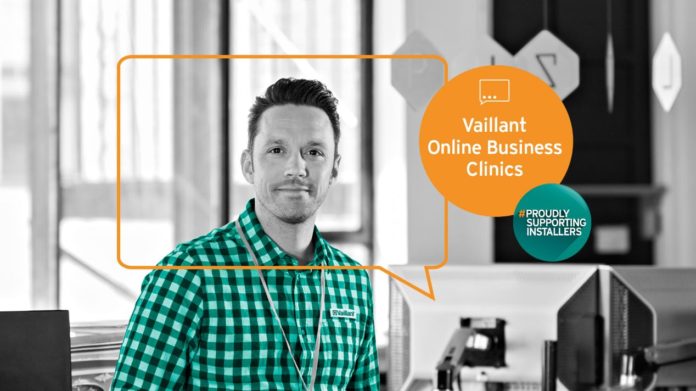 Vaillant has partnered with TradeGaze.com, an online remote survey tool, to help installers quote customers without visiting a property by using photographs uploaded by the homeowner.
For members of Vaillant's Advance loyalty programme, the company is also running a series of online business clinics in partnership with APHC and The Sales Resolution. To book a place visit www.vaillant.co.uk/for-installers/businesssupport.
As the uncertainties surrounding Covid-19 continue a recent industry pulse survey found over half of respondents, 57%, cited cashflow as the biggest concern facing their business right now.
The research, which was commissioned by Eureka in partnership with the CIPHE and APHC, surveyed more than 1,000 owners of plumbing and heating businesses, and found just 13% of the sector is currently operating as it would under normal circumstances.
As a result of this decline, many installers have expressed concerns over late payments and subsequent long-term business impact.
A company statement added: "These unprecedented times put huge pressures on businesses, and, coupled together with late payments, installers are seeing tremendous strain on cashflow. We want to help our installers as much as possible, and there are a number of tools they can use, as well as practical ways to encourage customers to pay on time.
"For example, moving away from accepting cash and cheques in favour of card payments is not only contactless, which is important during this time, but it also decreases the likelihood of excuses such as 'the cheque is in the post' and late payments. Installers should consider using mobile card terminals so that they can take fast, safe and secure payments on the go without the need for a telephone line.
"Despite the challenging times we're facing, it's important installers remain productive and proactive, and explore new ways to strengthen their businesses while they can. Whether through online training or seeking expert advice, it all helps pave the way for when normality resumes, so they are able to take advantages of new opportunities."