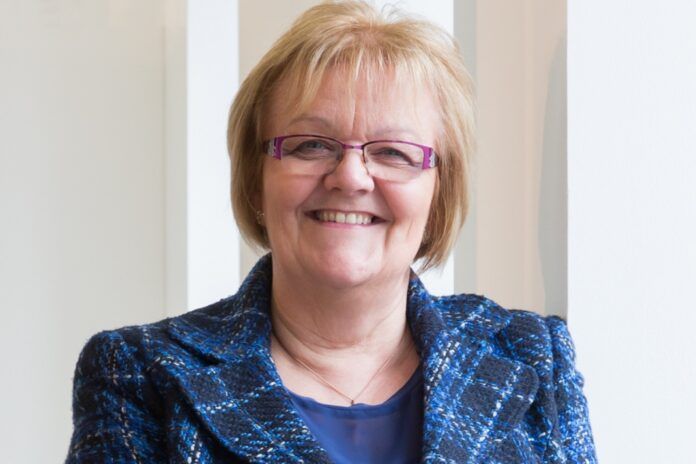 Yvonne Orgill, the Unified Water Label Association's (UWLA) managing director, has said that the UWLA supports the Water Efficiency Fund set out in the Ofwat consultation on Scoping the Water Efficiency Fund August/September 2023.
The consultation is out for comment until the 22 September and the UWLA's response is to support the focus on changing consumer behaviour, a statement has said. It will also recommend that the expertise and support that already exists within the Unified Water Label Association is harnessed to help government meet their goals, the statement added.
Yvonne said: "The consultation asks, 'how can we most effectively bring in expertise from other sectors and disciplines while also making use of and nurturing the expertise that already exists in this sector?'. 
"The UWLA has a robust solution in the Unified Water Label, a smart tool, already supported by industry that is visible in the market place, and changing consumer perceptions.
"The consultation document confirms that it is more important than ever to manage demand for water in England and Wales, as the sector is at risk of falling short of its long-term aspirations and targets in this area.
"Water companies are predicting that by 2050 we will need 25% more than the water currently put into supply to meet demand.
"We fully support that behaviour change is key and have made this an important part of our focus at UWLA. Manufactures have developed innovation and water efficient products but without educating consumers on how best to use them, we will not see significant change.
"We have been working with every element of the supply chain from installers, to retailers providing them with the tools to communicate the water efficiency message.
"The development of a well-resourced, collaborative, sustained and wide scale campaign, as proposed in the consultation would enhance our work in this area.
"The UWLA does not support an enforcement approach or product restrictions via a mandatory label. This solution is likely to be ineffective allowing poor quality products into the market without robust market surveillance. 
"Consumers will move to purchasing from overseas and install these products on variable pressure systems, due to poor and inadequate infrastructure.  Furthermore a reduction in standards is likely to lead to more water being used and even increased health risks.
"Another consideration is the cost. A mandatory label will be significantly more expensive than a voluntary one, and a mandatory scheme will take away the flexibility that the industry now has to operate a scheme to meet market demands. 
"On behalf of the Unified Water Label Association, I would urge the KBB industry to work with us for the benefit of all, to promote our own recognised and industry led smart tool, the Unified Water Label."