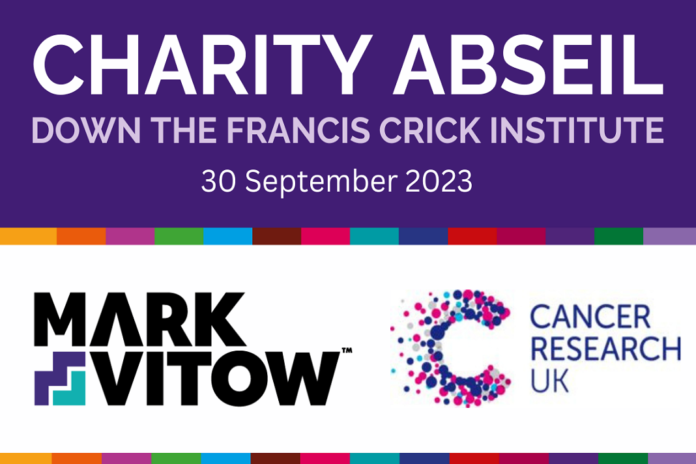 The Mark Vitow team is participating in The Crick Abseil, a fundraising event aimed at supporting Cancer Research UK's vital work in cancer research and treatment.
The Crick Abseil is an annual event run by City of London Friends of Cancer Research UK. It challenges participants to conquer their fears and scale down the towering Francis Crick Institute building in London.
The company accepted the challenge, bringing together a team of Vitow family shareholders, employees and brand ambassador Andy Cam
Mark Vitow's involvement in The Crick Abseil aligns with the company's vision to lead and inspire the plumbing industry as a positive force, a statement said.
Matthew Phillips, CEO of Mark Vitow, said: "We are thrilled to be part of The Crick Abseil and to be supporting Cancer Research UK's mission. Cancer is a far too prevalent disease that has affected the Mark Vitow Family in ways that are identifiable for so many others.
"By taking part in this exciting challenge we hope to raise both awareness and funds to aid the incredible work of Cancer Research UK in developing breakthrough treatments and finding a cure."
A statement has said that the funds raised through the company's participation will directly support Cancer Research UK's innovative projects, cutting-edge research initiatives and patient support programmes.