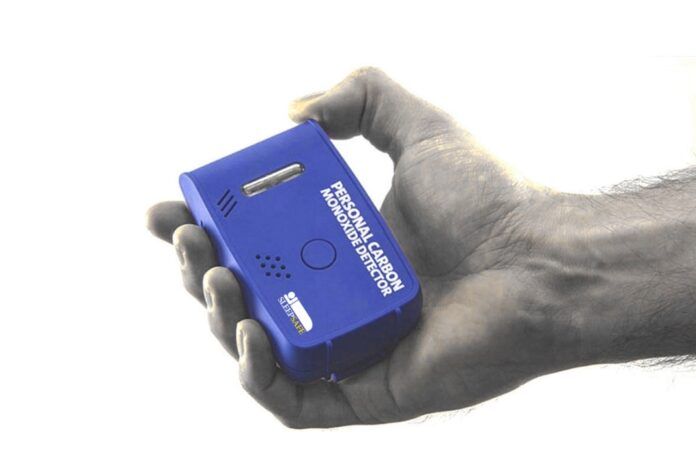 Arctic Hayes is marking Gas Safety Week with a message to installers to protect themselves from the threat of Carbon Monoxide poisoning by carrying a Personal Carbon Monoxide Alarm. Gas Safety Week takes place from 11 to 17 September.
Lee Parsons, CEO of Arctic Hayes, said: "As well as raising the awareness of gas safety amongst homeowners, the safety of Gas Safe engineers must be a priority, not just during Gas Safety Week, but at every site visit.
"Carrying a personal Carbon Monoxide Alarm could save your life and provides peace of mind whilst on site."
The Arctic Hayes SleepSafe Personal Carbon Monoxide Alarm is designed to be a lightweight, compact alarm for the early detection of carbon monoxide and is aimed at heating engineers at work, home or on holiday.
The alarm activates when the carbon monoxide level exceeds 30ppm with a 75dB audible alarm and LED indicators, and it can be worn on belts or hung on bags with its hook. The personal alarm is a Gas Safe Registered engineer's first defence against the potentially deadly effects of carbon monoxide poisoning, a statement has said.
Lee added: "These are high quality alarms that clip and sit nicely on workwear and will be your first line of defence against an invisible threat.
"We will be giving away a number of SleepSafe Carbon Monoxide Alarms via our social media channels over the course of Gas Safety Week."
According to the National Institute for Health and Care Excellence there are approximately 4,000 attendances to A&E each year, 440 hospital admissions, and according to the Office of National Statistics 116 people died from the toxic effects of Carbon Monoxide poisoning in 2020.