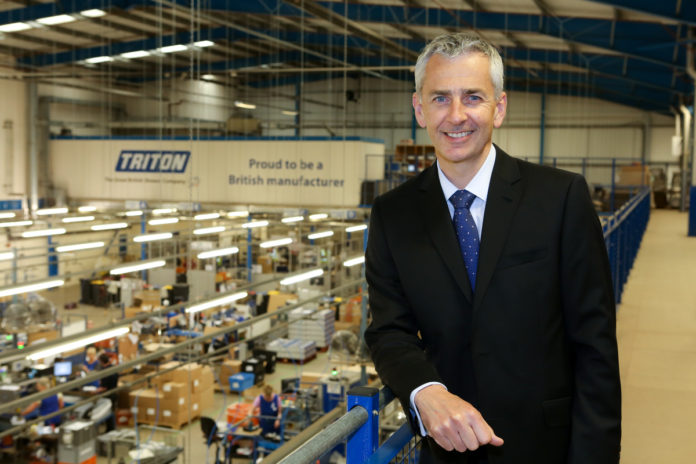 Shower manufacturer Triton Showers has recognised the dedication of 25 of its colleagues for a collective 585 years of service.
The annual Loyalty Awards acknowledges the commitment of the firm's long-service team members. There are six employees among these who have been part of the organisation for 35 years each, while another two have worked with Triton for 30 years.
A further five colleagues have reached the 25-year milestone, seven have celebrated 20 years, and five have been commended for a decade, demonstrating their commitment to Triton's journey and of their roles at the company.
David Tutton, managing director at Triton Showers, pictured, said: "Our team members work incredibly hard, and with many years of experience behind them, are key to our accomplishments as an organisation.
"Despite the pandemic creating various challenges this year, the team is as strong as ever and it's been great to see everyone come together not only to support the brand, but each other too.
"We strongly believe that the personal development of our colleagues is essential, as they play such an important role in ensuring we remain the market leader in the shower industry. I'm extremely proud to recognise the long-standing dedication of so many members of the Triton team and look forward to celebrating the next milestone."