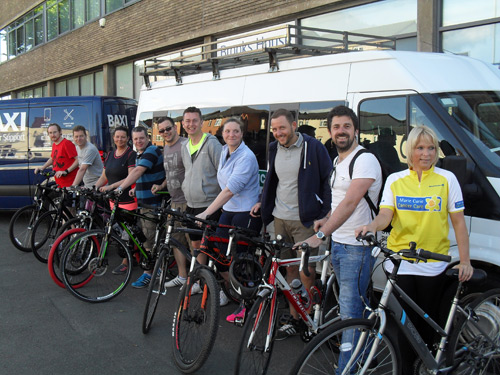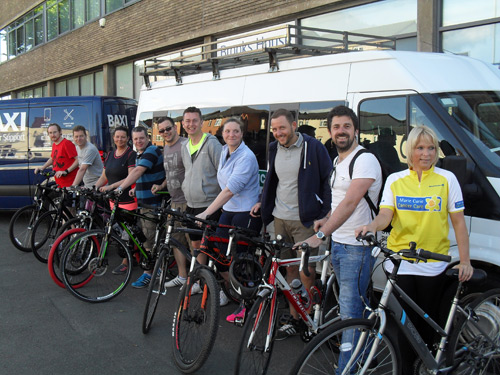 Staff members from boiler manufacturer, Baxi, cycled a total of 600km overnight last Saturday and Sunday, June 6 and 7, to raise over £3,000 for nominated charity Marie Curie.
Following weeks of tough training, the geared-up team of ten joined over 3,000 others at London's Lee Valley VeloPark to take part in the annual Nightrider fundraising event. Beginning their challenge at 11.30pm, each member cycled a 60km (approximately 40 miles) route through the city, starting and finishing at the VeloPark and taking in over 50 of the capital's tourist sights.
The event is a major fundraiser for hundreds of great causes, including Marie Curie, which is Baxi's corporate charity for 2015.
Danny Rayner, one of the riders, said: "Baxi is dedicated to giving back to the community and to charity as much as we can. We chose to continue to support the Marie Curie charity this year as we wanted to help it in its mission to continue offering vital care and assistance to people living with a terminal illness and their families.
"The London Nightrider event was a fun, yet challenging way to raise essential funds while offering Baxi team members the opportunity to do something together outside of their normal work environment.
"The support from our sponsors has been phenomenal and has also helped us smash through our original fundraising target of £1,750, so we'd like to offer our thanks to everyone."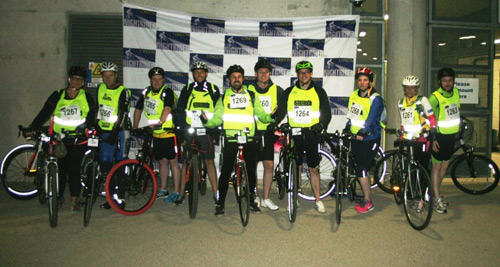 The Baxi Nightrider team members were: Abigail Rickman, Louise Bull, Sharon Dickinson, Neil Addy, Scott Clark, Craig Hunter, Michael Martin, Jason Vaughan, Dave Willetts and Danny Rayner.
Marie Curie provides care and support for more than 40,000 terminally ill people and their families in the UK each year.