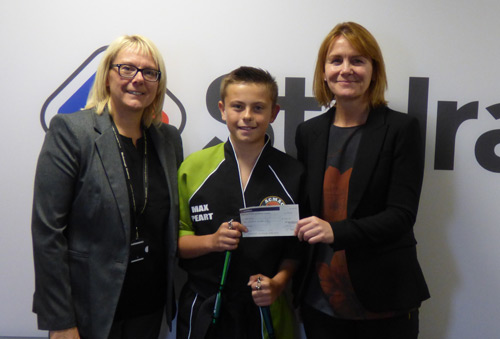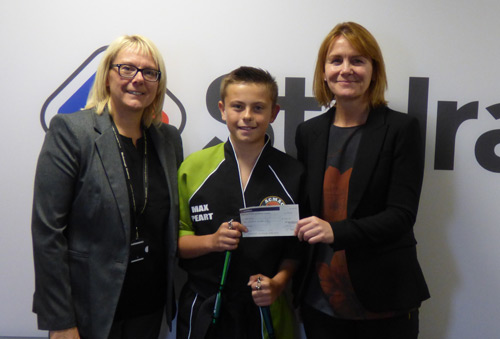 Stelrad Radiators has supported a young Martial Arts black belt fighter to get to the World Championships in Florida.
Max Peart, 12, will be performing in the Freestyle Forms and Creative Weapons – with Nunchucks – at the World Championships in Florida that start on November 4.
Representing Team England, Max has been competing in competitions for nearly two years and in March 2017 entered a national competition in Bradford where he won two silver medals that qualified him for a place in the World Championships.
Max's parents decided to seek support locally for the nearly £4,000 cost of the trip for themselves and Max, and Stelrad was happy to respond and recently presented him with a cheque towards the total.
Stelrad's HR manager, Lisa Chambers, presented Max with his cheque.
Lisa said: "As a business we're keen to be supportive of local excellence particularly in the sporting arena and we were delighted to be able to agree to support Max and his parents as they head off to the States. He's very young and we look forward to following his progress in the years ahead."