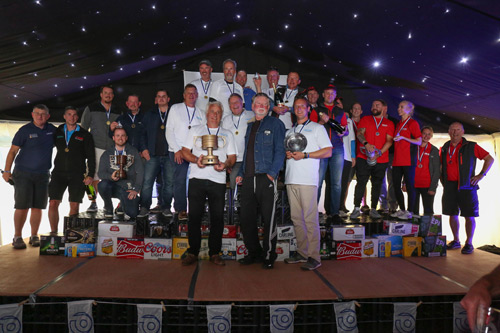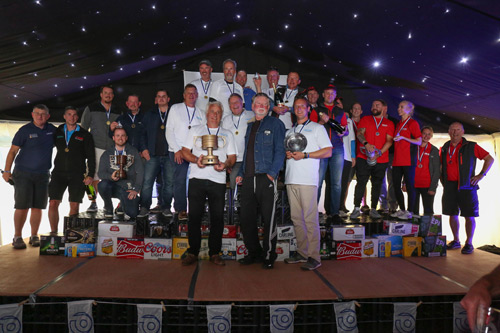 Polypipe's annual Regatta is one for the diary. For novice and seasoned sailors alike, the day brought together a crowd of enthusiastic, sea-ready merchants, plumbers, heating engineers, and, of course, the Polypipe team itself.
It was all hands-on-deck for a day of competitive sailing, and all-hands-in-pockets, as attendees dug deep for two worthwhile causes.
With around 550 in attendance – and after a celebratory evening of live music, charity auctions, and general merriment – approximately 60 yachts set sail on the docks of Port Solent in Portsmouth on September 20.
Upson Consultancy won the race, led by the Polypipe Regatta creator, Steve Upson, and former regional sales director of the south; along with skipper, Chris Brooks.
Before the groups embarked on the race, Rod Carr, a trustee of the John Merricks Sailing trust, and Steve thanked everyone for their support.
"We have the perfect weather conditions for today's Regetta," said Steve. "We've got winds from the south west, they're ten to 15 knots, no rain, we might even get a little bit of sun."
Now in its 19th year, Polypipe also sought the opportunity to announce its new three-year partnership with Help for Heroes at the Regatta, and to use its annual event to help start the fundraising.
Along with raising funds for both The John Merrick Sailing Trust and Help for Heroes, Polypipe will also be helping veterans to re-enter the workforce upon their return from service.
Work experience, vocational experience, and sponsorship through a British Plumbing Employers Council (BPEC) course at the Polypipe Professional Development Centre in Doncaster, will be available to ex-servicemen and women interested in pursuing a career in plumbing and groundworks.
Rachel Smith, head of marketing at Polypipe, said: "We have a network of registered installers who are BPEC trained and qualified at our centres and fit our underfloor heating products. The intention is to buddy anybody up from Help for Heroes who has expressed an interest in the plumbing sector with one of our registered installers, so they can get some work experience and can understand what it would be like.
"We're also launching a new bathroom trap, which is an above ground plumbing product, which a percentage of profits from the sales will go to Help for Heroes.
"Our ambition is over three years is, to get north of £100,000 for the charity.
"The Regatta is the first big event we've done in conjunction with Help for Heroes and we're hoping to kick off the partnership off in style."