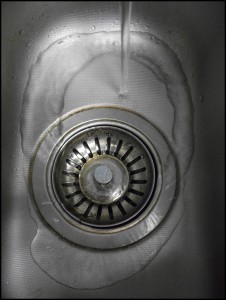 Over a third (34%) of plumbers and HVAC (Heating, Ventilating and Air Conditioning) engineers felt under more pressure last year than in 2013 and 25% put in more hours.
According to the results of the annual healthcheck survey by ECIS, the employee benefits company for the construction industry, this is all leading to a positive business outlook, but worryingly 23% of those surveyed have considered changing career in the past year – more than any other sector.
In the survey, 200 tradespeople across all trades were questioned about their health, wellbeing and prospects for the coming year. A huge 87% of the plumbers and HVAC engineers who took part said that they were 'very' or 'quite' confident about their prospects. Of these a massive 48% said they were 'very' positive about their business. In fact, of all the tradespeople surveyed by ECIS, plumbers and HVAC engineers were the most confident, despite reported falls in construction industry output for the latter part of 2014 and January 2015.
With more pressure in 2014, working hours for one in four were up on 2013. In fact a third (33%) worked over 50 hours a week (with 21% working 56-60 hours a week). Considering the long hours, it is perhaps not surprising that evening and weekend work is a way of life for many plumbers and HVAC engineers. While 48% said they sometimes work evenings and weekends, for 30% this is par for the course, leaving little in the way of 'downtime'.
Long hours and pressure can lead to stress and ill-health. As such 18% of respondents reported they have suffered stress and stress related conditions such as high blood pressure, headaches and panic attacks. Furthermore, 23% have considered leaving their trade in the past year for a new career, this is more than any other profession surveyed.
However, the hard work, long hours and extra pressure is being rewarded as 46% earned more in 2014 than in 2013 and 39% earned the same. Only 14% earned less.
Phil Scarrett, sales and marketing director for ECIS, said: "The survey findings reveal a sector of the construction industry that appears to be high in confidence but at the same time, there is a suggestion that all is not so rosy with 23% thinking about changing career. This might be down to the precious family time so many plumbers and HVAC engineers seem to be sacrificing this, along with stress and fatigue being experienced by almost a fifth. With skills shortages being felt across the construction sector, contractors will need to consider how best they can support their tradespeople to retain much needed skills and expertise.
"Healthcare as part of an employee benefits package can help support employee loyalty, while offering the tradesperson a more holistic approach to managing their health and well-being. This will help ensure the confidence and positivity reported by plumbers and HVAC engineers is borne out in 2015 and they remain committed to their professions."