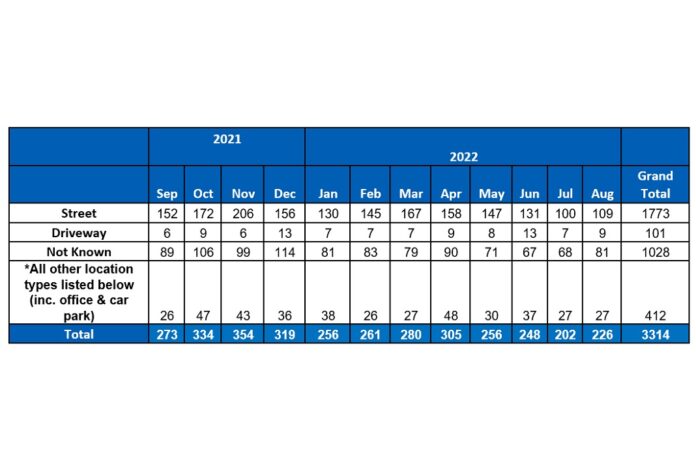 A reported 3,314 vans were stolen in London over the past year, according to new data from Direct Line business insurance. According to representatives from Direct Line this equates to nine thefts each day between September 2021 and August 2022.
Broken down by remit, 3,302 vans were stolen in areas that fall under the Metropolitan Police's jurisdiction, while 12 were stolen in locations patrolled by the City of London Police – a total of 3,314. However, the number of van thefts decreased slightly year-on-year by 140 from 3,454.
Most vans were stolen from the street, with 101 being taken from driveways, 1028 stolen from unknown locations and 412 vans taken from other locations including offices, car parks, garages and hospitals. Van thefts were highest in November 2021 (354 vans) – 78 higher than the monthly average of 276 and lowest in July 2022 when 202 vans were stolen.
Malkit Sihra, van product manager at Direct Line, said: "Vans are essential for many businesses across London and the rest of the country. Disruption is stressful, and we know that tradespeople lose, on average, £1,427 each working week from lost business when their van is stolen, damaged or written off.
"It is important that those who rely on their vans for business remove any expensive tools and equipment when parking overnight. Our small courtesy van as standard offering also helps provide peace of mind and keeps van customers on the road if their van is stolen."