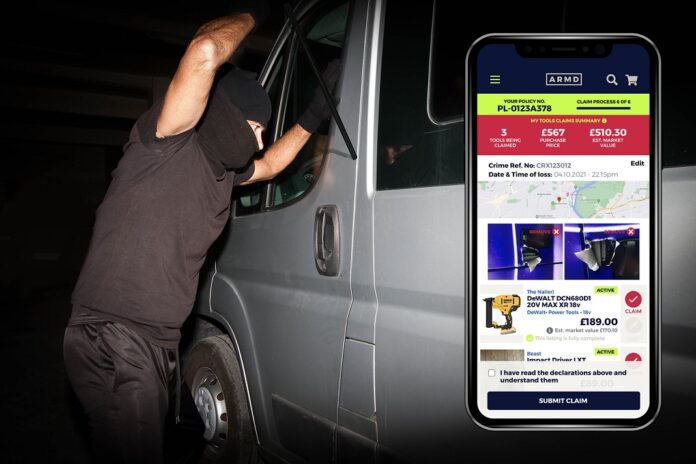 ARMD, a tool inventory app, has announced a partnership with Powered Now, a field service management software for tradespeople.
According to representatives of the businesses, the partnership brings all the benefits of the ARMD platform to users of the Powered Now app.
Duncan Jackson, co-founder of ARMD, said: "The synergies with Powered Now are obvious as we are both platforms designed to help the busy tradesperson get on with running their business.
"We are partnering with some of the biggest names in the trade as more and more in the industry find that ARMD gives them peace of mind and a quick way to replace stolen tools if the worst happens."
Benjamin Dyer, founder and CEO of Powered Now, added: "Seemingly every week the latest grim statistics on the scale of tool theft across the UK are released. It is now at epidemic proportions and thefts are even happening in broad daylight, with thieves drilling the locks on van doors or cutting and 'peeling' back the sides of vans to access the load bay.
"Despite the grim statistics on tool thefts, Powered Now members can now protect their businesses easily with ARMD."