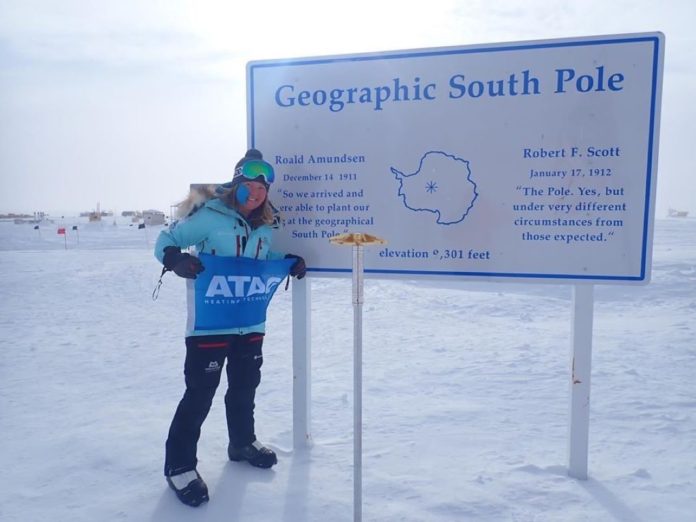 ATAG Heating Technology today (29th May) hosted an in-conversation webinar with Mollie Hughes, the youngest woman ever to complete a solo expedition to the Geographic South Pole.
She shared the details of her record-breaking achievement with ATAG Select Partners and the firm's wider network, as well as discussing how her Antarctic isolation compares to the struggles of lockdown.
ATAG provided the final piece of the funding puzzle to ensure the expedition took place on time, which it said saved the 29-year-old from "having to auction off her bottom for tattoo space, which she resorted to ahead of scaling Mount Everest in 2017".
After setting off for the South Pole in November 2019, Mollie endured 58 days of horrendous weather conditions, coping with self-doubt and pushing on to achieve her goal by January 10th 2020.
Graeme Scott, operations director at ATAG, said: "We are really proud to have Mollie as an honorary member of the ATAG family and have been looking at ways she can share her experiences with our ATAG Select Partners and our network."
The webinar is the first in a series of different support materials that ATAG will be producing in a bid to support its network of ATAG Select Partner installers.
To register for your space visit here