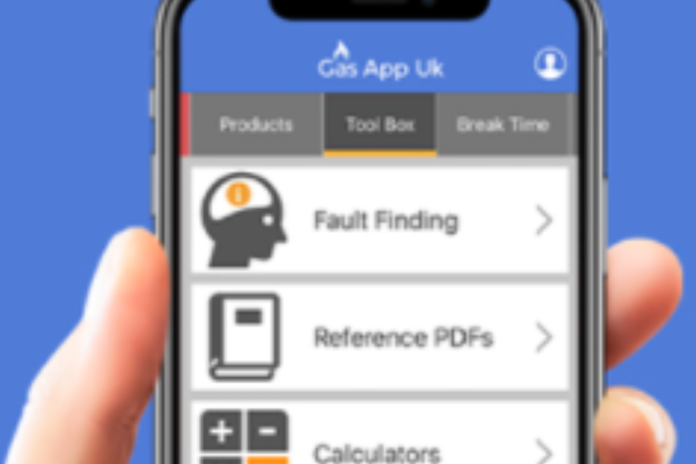 Mira Showers has this week announced a three-year partnership with Gas App UK and the new Plumb App, due to launch in January 2021.
Gas App UK is a completely free of charge resource for Gas Safe registered heating and plumbing engineers. The app has over 50,000 users and provides heating and plumbing engineers with valuable digital tools to make their jobs easier.
On the back of this success, Plumb App will also launch early next year, aimed at non-Gas Safe registered installers, plumbers and bathroom installers, as well as other installer trades too.
Both apps are completely free for installers to use, providing digital tools and resources that installers might otherwise have to pay for on other apps, including digital quoting and invoicing, Gas Safe compliant job sheets, such as CP12s etc, Gas Safe compliant warning notices for unsafe appliances and plumbing job sheets such as legionella risk assessments, service and maintenance records.
The apps also contain digital trade specific calculators to calculate gas rates, pipe sizing and ventilation requirements, as well as manufacturers' appliance instructions and technical reference documents, allowing users to consolidate their resources and go completely paper free, a statement said.
Paul McGuire, associate channel manager installer communications at Mira Showers, said: "It's important for us as a brand, particularly in the current climate, to demonstrate our support for installers who have played a huge role over the years in helping grow our brand, something we're extremely grateful for.
"Our three-year deal with Gas App and Plumb App hopefully goes some way to representing our commitment to installers by helping support such fantastic resources for the industry."
Ant Provan, managing director at Gas App and Plumb App, added: "It's a real pleasure to have Mira on board as a supplier sponsor across both apps, as a brand which installers know and trust. It's essential that we partner with the best brands in the sector to provide our users with the latest product news and technical support available. I'm looking forward to having Mira onboard on Plumb App, and repeating the success we've already seen on Gas App."