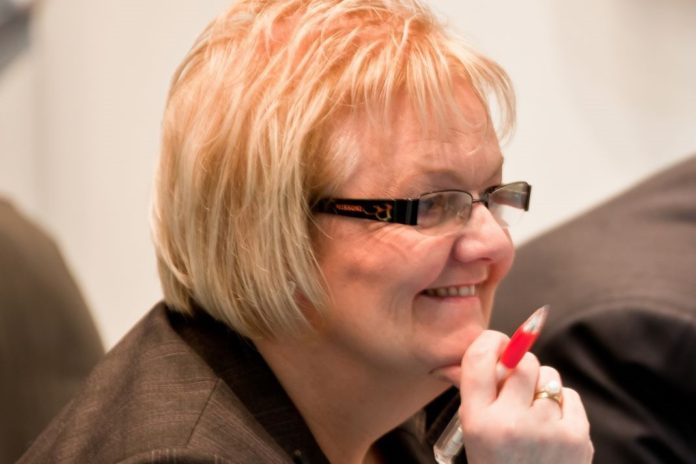 The pressing need for water efficiencies was the focus of an online sector event late last month.
Yvonne Orgill, pictured, managing director at the Unified Water Label was a guest speaker at the Worshipful Company of Plumbers Autumn Lecture, Water Efficiency into the Future, on 28 October.
Hosted by CIPHE, the event was hailed a great success with more than 400 registering to attend and half of those joining the live session.
Yvonne said: "This was a great example of how to make technology work and deliver a worthwhile CPD event. The engagement was fantastic with lots of questions and a number of polls that took a snapshot of views on key questions.
"For me it was an opportunity to highlight that there is mixed messaging on the importance of not wasting water, especially during the COVID pandemic, but there is a real urgency for the plumbing industry to grasp this issue. If we do not all work together then there is the danger that a solution could be imposed by those outside the industry."
Tim Sainty, membership director of the CIPHE, added: "Hosting this event was a highlight of my year. The response by those who attended showed the value of bringing together knowledgeable and respected speakers on this topic. Low-carbon may continue to generate most of the headlines but how the industry responds to the pressing need for water efficiency measures will have the biggest impact on customer experience for years to come."