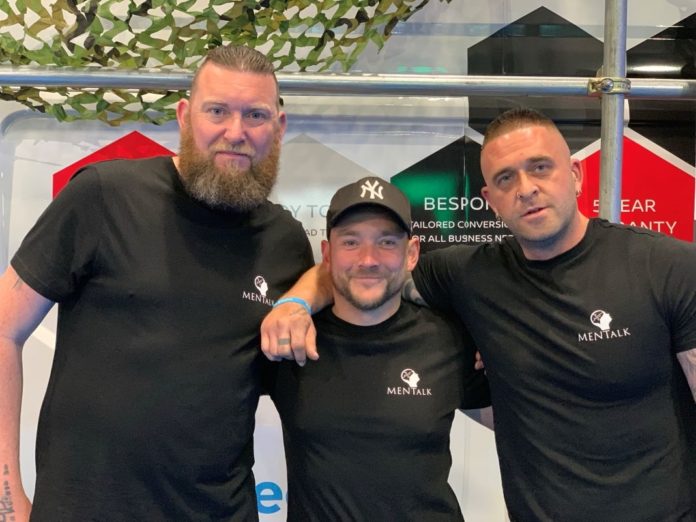 Baxi has announced a new partnership with MENTalk, an online community that encourages men to open up and support each other with mental health issues.
MENTalk was founded by three Expert Trades members Stephen Blair, Lee Woodgate and Steve Smith, pictured right to left, to encourage men to have open and honest conversations about their mental health.
The MENTalk podcast has provided a platform for male trade professionals to connect with others and discuss mental health issues without stigma, by showing #ItsOkNotToBeOk.
The community group has received widespread acclaim within the industry, as well as endorsements from celebrity backers including Peter Dale, aka 'Tubes' from Sky Sports' Soccer AM and ITV football commentator, Clive Tyldesley.
Over the coming months, Baxi and MENTalk will be working together to create a hub of useful resources to support installers through these challenging times, including the creation of online support content and information, podcasts, digital workshops and access to professional therapy and counselling services.
Andy Workman, sales director at Baxi, said: "Like many workers across the nation, installers are under increased pressure and stress as a result of the current crisis. It's important for us to acknowledge this and support our community of installers wherever we can, going above and beyond what we do as a leading manufacturer of quality plumbing and heating products, and offering technical support and helpful advice.
"Our partnership with a fantastic community support network like MENTalk will play a key role in our ongoing commitment to promoting mental health awareness and wellbeing within our industry. We're looking forward to teaming up with MENTalk to help support the great work they do."
A Baxi and MENTalk virtual pub quiz will be hosted on Baxi's Facebook channel @BaxiUK on Friday 24 April at 7pm.