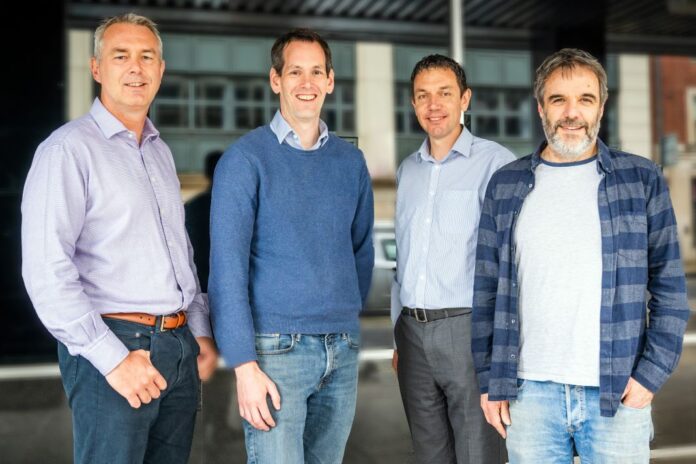 The Kensa Group, UK manufacturer and installer of ground source heat pumps, today announced Legal & General Capital has made a further £8 million investment into the company, bringing LGC's total investment to £15.7 million over two years.
The capital would support the Kensa Group as it continues to scale up rapidly to accelerate the deployment of ground source heat pump technology and networks to meet demand, whilst meeting LGC's ambitions to continue to support the clean energy transition, a statement said.
Kensa Group CEO Dr Matthew Trewhella, said: "This second investment from Legal & General Capital cements the successful partnership we have built together these past two years and marks a major milestone in the development of Kensa's ground source heat pump solutions.
"The whole heat pump supply chain, including Kensa, will have to expand dramatically to meet the UK's 2028 heat pump installation target. This investment will allow us to significantly step up our efforts in areas such as R&D and operations, as we continue to prepare for further rapid growth."
Both the Climate Change Committee and the government have ambitions for the UK to install 600,000 heat pumps per year by 2028. To date, between 30,000 to 40,000 pumps are installed annually.
Kensa Group COO James Standley added: "Deploying ground source heat pumps at scale is one of the very lowest cost ways to decarbonise our heating systems and we are confident that Kensa will play a key part in demonstrating and delivering this solution as part of the UK's pathway to net zero."
Kensa Group's manufacturing facility increased its production by 150% during the pandemic, it said, and working towards a further twofold increase in capacity by 2023. In addition, an estimated 8 million tonnes of carbon will be saved per year by Kensa ground source heat pumps that have been installed since April 2020. This was, it stated, the equivalent of removing 2,797 combustion engine cars from the road.