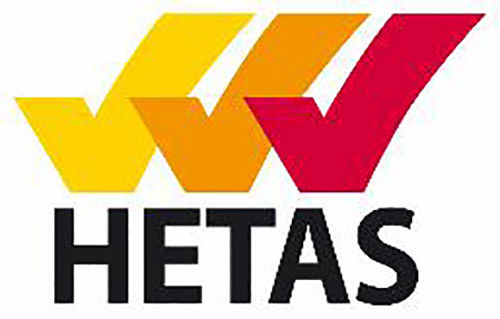 HETAS has committed to helping people make cleaner and safer choices in the use of biomass and other solid fuels and associated technologies, as it marks this week's Clean Air Day.
The organisation has released a series of tips focusing on best practice for stove owners, including opting for a Cleaner Choice stove if looking to buy and install a new appliance.
Bruce Allen, HETAS chief executive, said: "The focus of this year's Clean Air Day is 'Air pollution dirties every organ in your body. Take steps to improve your health and the planet'. We know that many have concerns about the impact of domestic woodburning on air quality and that's why HETAS is dedicated to push towards cleaner burning. This includes advising governments on policy to enact largescale change and taking opportunities to share our message with stove owners and the wider public."
The HETAS Cleaner Choice scheme launched earlier this year and has been designed to clearly signpost buyers to the cleanest-burning appliances. While focused on particulate emissions, approval also provides assurance that the appliance listed meets all the relevant regulations in the UK, including safety and performance requirements, correct operation, and correct installation for HETAS registrants, it said.
Bruce added: "We are keen to help policy become action and the results of existing schemes in England demonstrate what could be achieved if these were rolled out to Scotland and other devolved UK governments.
"Ultimately, we all breathe the same air and while there may be land borders, there are no borders in the air and particulate matter can move freely. If we all work to the same laws, standards and guidelines then we can truly make a difference to air quality across the UK."