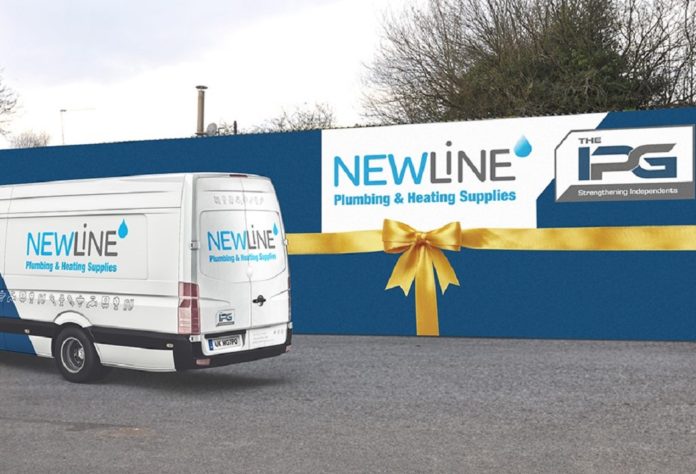 The IPG has united with three of its members, Newline Plumbing & Heating Supplies, Plumb Inn, and Gas & Plumb Bits to launch their newfound flagship stores across the UK this Summer.
The IPG was formed in 2013 with one vision: to bring independent plumbing, heating and bathroom specialists together, and in turn, to give their customers the opportunity to buy the best brands locally at great prices. Fast forward five years, The IPG's vision is now implemented across its member locations nationwide with a multitude of excellent brands on board.
With the group expanding in size and success, The IPG has turned its sights to launching the first-ever set of IPG flagship stores, with three of its members. The first of the three stores, Newline Plumbing and Heating Supplies (Newline), is based in Kingswinford.
Newline was founded in 1986 by Mike Kendrick, who was originally pledged £500 from his brother Pete Kendrick to start a business in Oldbury by selling plumbing and heavy side building materials. This then followed onto the next generation with Mike's son, Steve Kendrick, who was keen to follow in his father's footsteps and began working alongside his father in 1997 by serving on the trade counter and making tea.
The development of the family-run business earned Newline larger premises in Kingswinford. In 2017, Mike retired, and Newline has been in the safe hands of Steve who is running the business, alongside his sister.
Steve Kendrick said: "Today marks a milestone for Newline, I believe the future will be as strong as the foundation our partnership has been built on and I am excited for the times ahead. With the IPGs support, we have a store and a new website that we can be very proud of. We understand that an online presence is an important part of the customer experience today and our new store and website presents us in a professional way."
Newline is due to unveil its 'face lift' and celebrate the launch of their unique store on Tuesday 27 August 2019. Guests such as The Mayor of Dudley and Lee Wilcox, CEO of On The Tools will be in attendance to support this independent, family-run business. Key suppliers, customers, local and trade press are expected to be at the store opening and are an influential part of this exciting journey.
Nike Lovell, The IPG's head of marketing, said: "It is a pivotal moment for both our group and our members,  The IPG is committed to encouraging communities to support their local independent plumbing, heating and bathroom specialists, where alongside unrivalled service and unbiased, honest advice; a customer is likely to find that their shopping basket is cheaper."