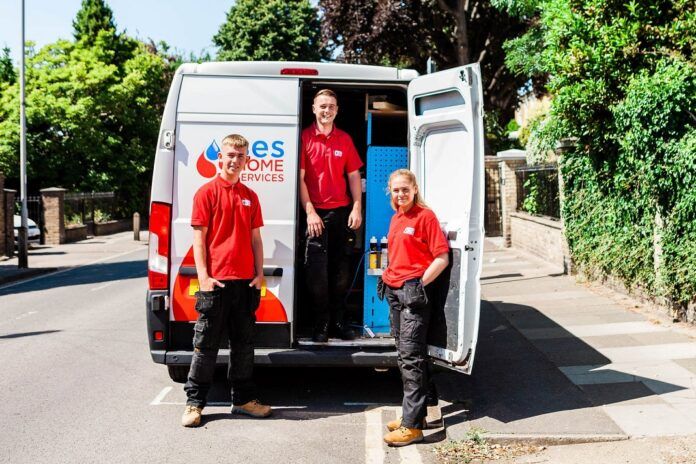 HomeServe has announced a new deal with SES Water, which supplies drinking water to 750,000 customers in parts of Surrey, Kent, West Sussex and south London.
HomeServe has reached an agreement with SES to transition its home assistance customers, totalling more than 9,000 policies, at the end of their current policy year. This new partnership will enable HomeServe and SES Water to promote a range of plumbing, gas and electrical services to customers, with repair work being undertaken by SES Home Services.
Commencing in April 2023, the deal sees HomeServe buy the renewal rights to the SES Home Services policy book outright, meaning all existing customers will have the option of renewing their policy with HomeServe.
SES Home Services' network of engineers will support both SES Water and HomeServe by carrying out work on behalf of policyholders.
Matthew Lacey, chief risk officer for HomeServe, said: "We're delighted to be entering this exciting, new partnership with SES Water, as they are a company whose expertise and model are a perfect fit, and with whom our connection goes right back to the very start of HomeServe.
"It's absolutely clear this is a great deal for HomeServe, allowing us to grow our reach in a variety of ways. Expanding our network will allow us to maximise our offering in the Southeast, giving our customers as quick and efficient a service as possible.
"We're looking forward to working with SES Water and bringing SES Home Services' home assurance policy holders and customers into the HomeServe family."
Ian Cain, CEO at SES Water, added: "This deal represents an exciting opportunity to work with one of the country's leading home repairs companies and enhance the experience we are delivering to our customers.
"Our partnership with HomeServe will enable us to bring a variety of benefits to our customers including a range of plumbing, gas and electrics services, ensuring we are there for our customers when they need us most.
"We look forward to working with HomeServe to further improve the overall experience for those we serve."