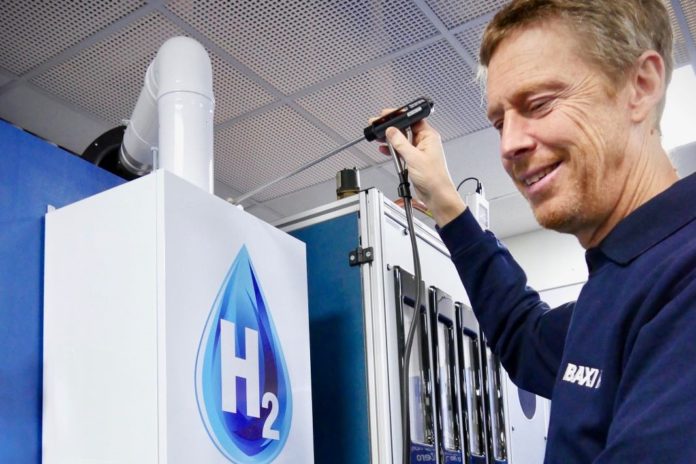 Both Baxi and Vaillant reacted to this week's Budget 2020 by welcoming incentives for lower carbon heating.
Jeff House, head of external affairs at Baxi Heating, said: "As a company at the forefront of research and development for sustainable heating systems, it is great to see that low carbon options such as heat pumps and heat networks are amongst the supported measures to achieve net zero by 2050.
"Low carbon heat support from the government in the form of grants available to households and small businesses from April 2022 will certainly go some way in making alternatives such as heat pumps more attractive to consumers together with helping develop the supply chains required to deliver installations. We certainly agree that these alternatives will be part of a wider set of options that will help the nation achieve net zero emissions by 2050.
"We believe there are also other important decarbonisation pathways that will require continued investment, particularly that of hydrogen technology being developed to replace natural gas in the millions of homes that are already connected to the national gas grid."
Meanwhile, Mark Wilkins, head of training and external affairs, Vaillant Group UK, also welcomed the new chancellor's measures.
He said: "As we move towards a greener and more sustainable future, the proposals set out in the government's Budget to extend the Renewable Heat Incentive until March 2022 offers much needed clarity and is to be welcomed. This further demonstrates the government's support for the industry and continues to position low carbon heating as a credible alternative to carbon intense fuels.
"In addition, the grant of £100 million for households and small non-domestic buildings to install heat pumps or biomass to replace fossil fuel heating should be applauded. However, while these measures offer a credible step in the right direction towards a greener future, the key to the success of both will be in the detail.
"The commitment of funds to support the decarbonisation of heat for domestic and light commercial applications is essential to keep the UK on track to phase out high-carbon heating. Yet, with an estimated four million non-condensing boilers still in use across the UK, further incentives are needed to encourage the widespread adoption of renewable heating technologies eg through a scrappage scheme. However, it's important this incentivisation carefully balances capital and operational incentives to ensure that homeowners are both able to afford the upfront cost of renewable heating solutions and run them efficiently once installed."