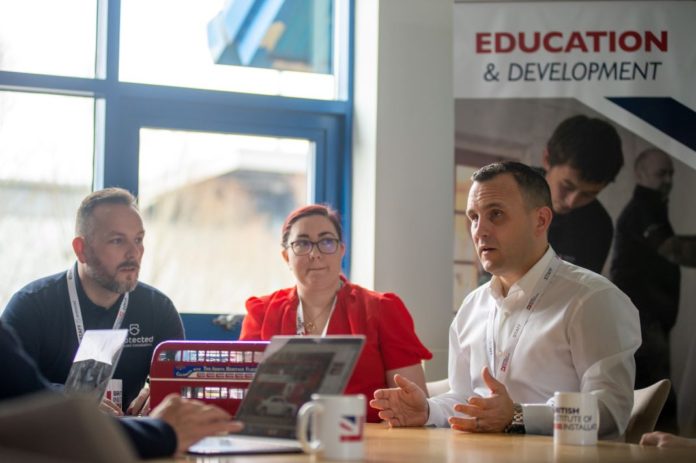 With the government moving its strategy to deal with the COVID-19 virus from the initial containment phase to the second of a three-phased plan, The British Institute of Kitchen, Bedroom & Bathroom Installation (BiKBBI) has prepared a contingency plan.
The 'delay' phase has already seen new social restriction measures introduced in an attempt to slow the rate of viral spread.
BiKBBI said it was setting plans from a practical perspective "in recognition of the everyday challenges that may be faced by its staff and their families".
The organisation said it planned to initiate the contingency in the event of national closure of schools and restriction of movement.
Due to the practicality of staffing and associated childcare, any national school closure will impact some of our people's ability to attend work in the usual way, it said, adding:"Our plans therefore would be to enable staff to operate remotely from their homes.
"In 2019, we introduced a fully digitalised cloud based operational system called Compliance & Administrative Management System (CAMS). This digitalisation will allow our team to continue the processing of data from anywhere with secure access to the internet. We will conduct a thorough process of verifying security before initiating this plan.
"Whilst this would provide some logistic challenges, it would allow us to continue the processing of membership and the associated compliance without any significant disruption, but recognise that this scenario will be far from 'business as usual' and there would be inevitable disruption.
"Our telephone lines would be suspended, until such time as the office resumed normal operations. Our key stakeholders would be given access to a temporary phone line for urgent enquiries and we would only accept routine communication via email, or our social media channels.
"Our staff, who are at the very heart of our organisation, will continue to be remunerated in the normal way and we thank the government for their support of businesses as announced in this-weeks Chancellors budget."
The institute added in a statement that its national network of inspectors would continue to deliver their service if they are happy to do so, and it has introduced an additional protocol of customer contact to ensure visited households are not at risk of COVID-19.
"In the event we identified a household at risk, any planned inspection would re-arranged for a future date, or cancelled and refunded where appropriate," the statement added. "To assist in the management of these extraordinary circumstances, we have today suspended all work on non-urgent business. This is to include scheduled group meetings, event attendance and the movement of people. The move has been made to allow us to focus on what's most important to the operational delivery of our service, primarily the uninterrupted processing of our members compliance."