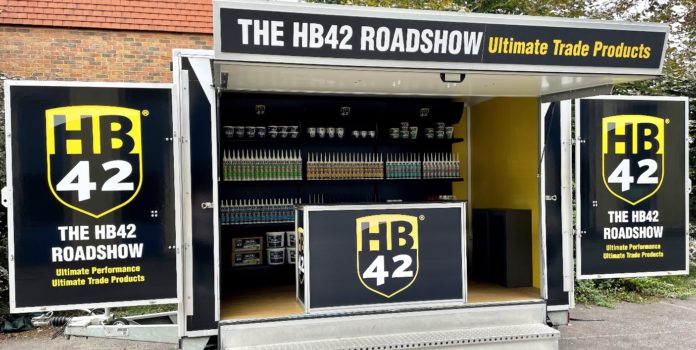 Sealants and adhesives specialist HB42 has launched its Ultimate Roadshow, the centre piece being its new eye-catching trailer stocked full of HB42's products, information and goodies.
The HB42 Trailer is designed to fit into merchant yards and car parks.
Scarlet McAleese-Banks, co-managing director of HB42, said: "It has been tough not getting out and seeing the trade face to face over the last 18 months, so it's great to be getting back to product demonstrations. Our experts will be on hand to give hints and tips and practical information which will help our customers understand the breadth and flexibility of our range."
The HB42 Ultimate range was launched in 2013, and includes sealant and adhesives, silicone, fillers, solvents, glues and decorator's caulk.
For more details visit https://www.hb42.co.uk/hb42-roadshow/