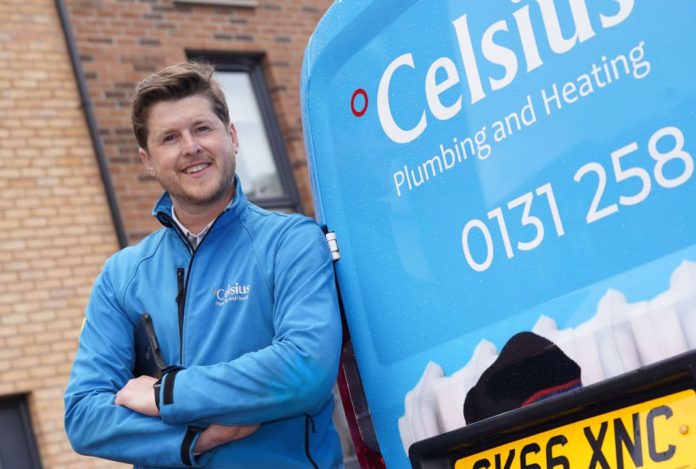 Demand for UK trades has boomed since the end of the initial lockdown but margins are being squeezed as a result, according to a new report published today by field service management software provider BigChange.
Plumbers, electricians, building-maintenance firms and other trades have seen their workloads increase by 70% on year.
In the year to July 2021, almost one in five took on over double the work they did in the 12-month period before.
BigChange's research indicates that demand for Plumbing & Heating, Plant Hire and Drainage increased fastest.
While turnovers are soaring, debts have increased by 117% among the worst performers in the sector, and one-in-eight firms feared they will fail within a year as Covid complications, compliance issues and surging costs continue to hit hard.
Most surveyed said their margins had been squeezed by the cost of complying with new regulations, and rising prices for materials, fuel and labour were ongoing problems for more than 70%.
Celsius Plumbing and Heating works with homeowners, private landlords and property agents across Edinburgh. Although the company took a hit when forced to focus on essential work only during the first 2020 lockdown, its fortunes have bounced back strongly since then.
Michael Cairns, company director at Celsius Plumbing & Heating, said: "Demand for our services went crazy when the first lockdown lifted. People were desperate to get work done, and we had a backlog of almost 500 jobs to get through.
"We worked hard to make sure people were confident letting us into their homes and re-engineered our customer journey to improve convenience and reduce risk. We introduced online booking as part of an enhanced digital experience that keeps clients fully informed on things like arrival times, job progress and the steps we've taken around COVID.
"We've also optimised our operations to the point that we can pretty much guarantee a same-day response for reactive work. Clients love that attention to detail, they are recommending us to their friends, and demand is increasing as a result.
"It was clear that cash-flow could be a problem, so we took steps to mitigate that risk with instant digital invoicing and online payments. We've also automated as many back-office processes as possible. The upshot is that we are more profitable than ever before and growing stronger every day."