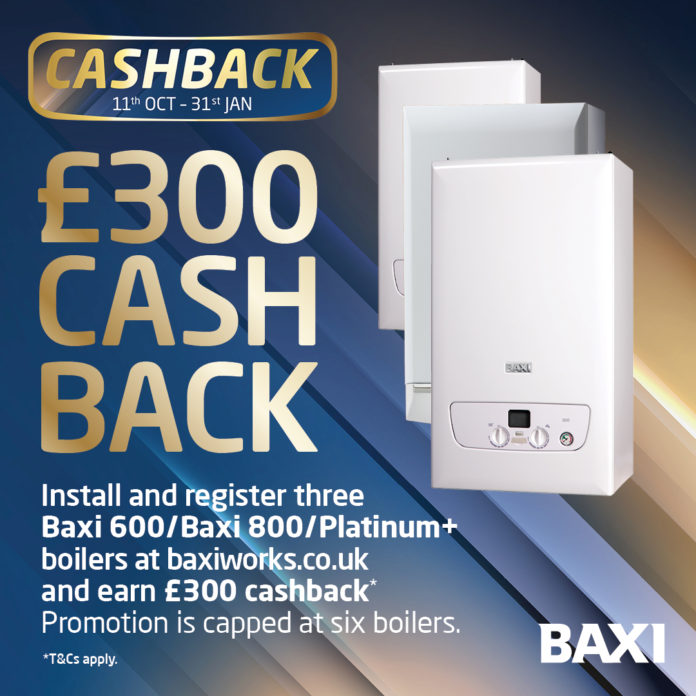 Baxi is bringing back its cashback promotion to give installers the chance to earn extra cash during the winter months.
Running until 31 January 2022, those who register and install three Baxi 800, 600 or Platinum+ boilers during the campaign period will earn £300, while anyone registering and installing six boilers will receive £600 in return.
To be eligible, qualifying boilers must already be installed and registered on Baxi Works, prior to 11 October.
Andrew Workman, sales director at Baxi, said: "This year's cashback promotion is our way of giving back to the installer community. We feel it's important to recognise all of the dedication and hard work that goes into keeping heating systems running. They go above and beyond to ensure households continue to have access to heating and hot water – from completing regular service checks to delivering boiler upgrades and brand-new installs.
"We also know that the step up in demand during peak heating season can be extremely busy, so we wanted to provide existing Works members and any prospective new members looking to join Baxi Works, with something to look forward to, as a treat for their businesses and their families."
For further information, plus full terms and conditions, visit https://www.baxi.co.uk/cashback-is-back.