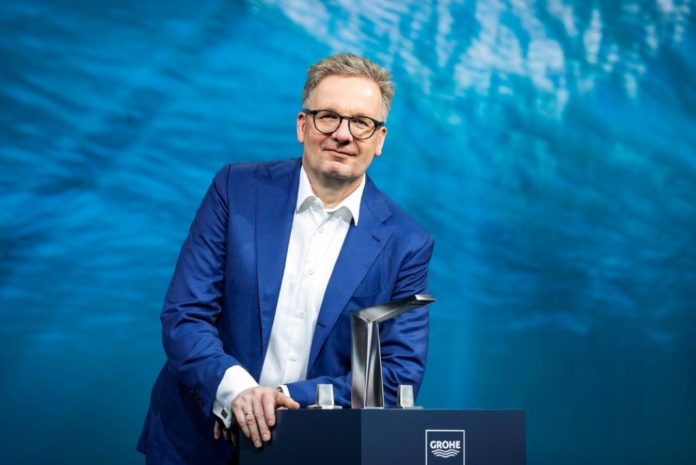 German bathroom and kitchen firm GROHE has predicted 3D printing will "revolutionise the water experience at home".
GROHE identified five mega trends in a keynote event at the ISH trade fair in Frankfurt, where it launched 500 single new products including a 3D-printed faucet.
It has developed a "unique formula of granules" for 3D metal-printers located at its Hemer manufacturing site in Germany.
Michael Rauterkus, CEO of GROHE, said: "The design of our new faucets GROHE Atrio Icon 3D and GROHE Allure Brilliant Icon 3D are beyond belief. They make the unthinkable possible. What you see is the future of design. For consumers, it's the future of their own creativity and ultimate personalisation.
"We believe that 3D metal-printing will revolutionise the water experience in the home. It's the ultimate blend of customisation and industrial production."