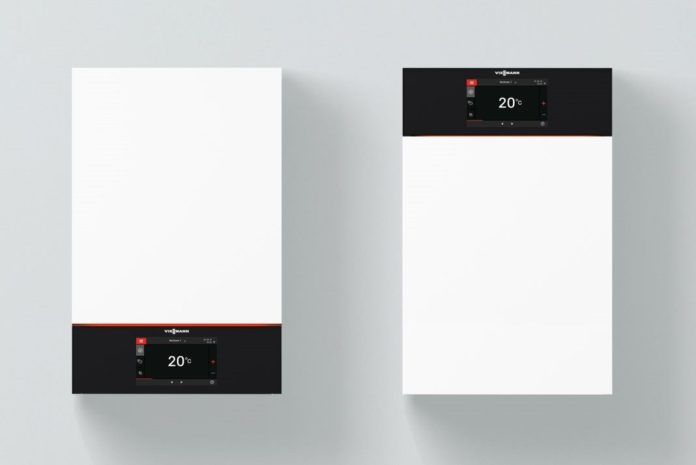 German manufacturer Viessmann announced "double-digit" sales growth in the UK market during 2018 during this week's ISH exhibition.
It also declared a rise in global sales of around 5% in 2018 to EUR2.5bn.
The trend towards highly efficient heat pumps continued for Viessmann last year, with sales increasing by around 20% in this segment.
"By replacing existing heating systems with a modern Viessmann solution, household carbon footprint can be reduced by an average of one tonne per year. Worldwide, Viessmann is responsible for saving 500,000 tonnes of CO2 each year. With global carbon dioxide emissions of more than 37 billion tonnes, there is still a lot to be done to protect the climate. At Viessmann, we want to make our contribution," said Prof Dr Martin Viessmann.
Also during the exhibition in Frankfurt, Viessmann released the next generation of its Vitodens 200-W gas-condensing boiler. The premium product, pictured, is expected to be released into the UK this year after an initial launch in Germany.