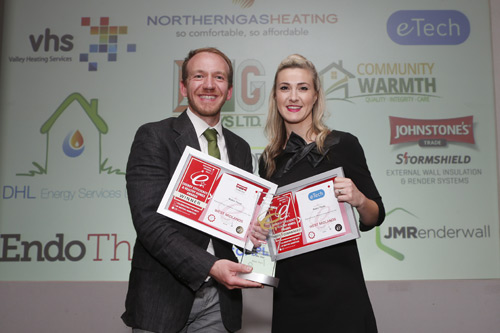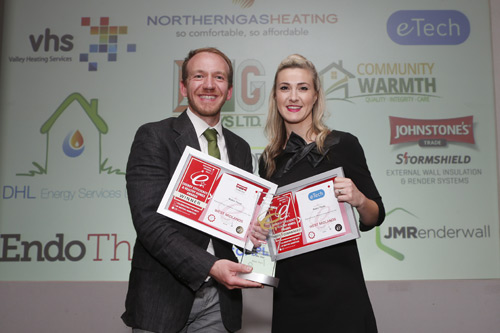 Robin Thom, director of sustainability at Green Heat and SAP Ratings.com, has been named Energy Efficiency Consultant of the year in the 2017 West Midlands Regional Energy Efficiency and Healthy Homes Awards.
The title recognises the efforts and results Robin has made and achieved in delivering best practice in energy efficiency solutions within his local community, together with excellent customer service.
At a special awards ceremony held at the Coventry Hilton Hotel, Robin was also highly commended in the top category of Energy Efficiency Champion, which praises one individual who has shown a true commitment to promoting energy efficiency within their region.
The 2017 Regional Energy Consultant of the Year Award rewards one individual or company in each of the 11 regional areas around the UK that advises businesses or homeowners about energy efficiency savings and measures through a Green Deal or EPC energy assessment.
Nominees had to demonstrate clear energy savings achieved in their work. Taking into consideration the nature, scale and scope of the work carried out, a special emphasis was placed on successful integration of local or national government energy efficiency schemes in the nominee's projects.
Robin will now go forward for entry into the National Awards, which will be held in September.