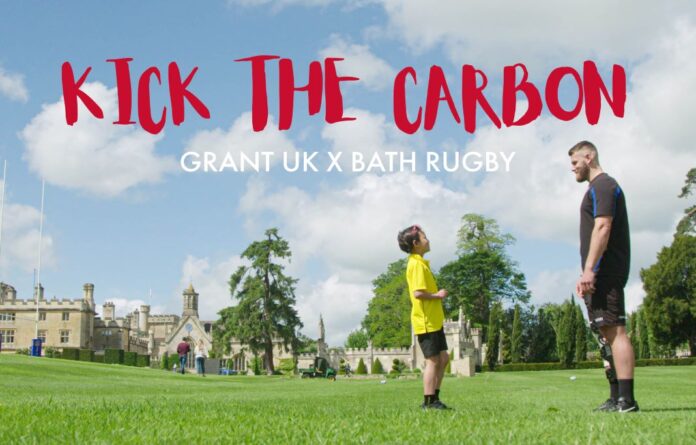 Grant UK and Bath Rugby have unveiled their new 'Kick the Carbon' marketing campaign.
New videos feature local school children and some of the Bath Rugby players taking on challenges and illustrating how to reduce carbon footprint.
As a corporate partner of Bath Rugby Club, Grant UK said it was keen to raise the profile of sustainable home heating.
"We are very excited to roll out this campaign which aims to put low carbon changes at the forefront of people's minds," said Anna Wakefield, head of marketing at Grant UK. "The 'Kick the Carbon' challenges were great fun to create with Bath Rugby as sustainability is incredibly important for both Grant UK and the Club.
"As a company, Grant UK not only supply low carbon heating solutions, such as air source heat pumps, but we are also making big changes within our business to be more environmentally friendly. Similarly, Bath Rugby, who we have been a proud sponsor of for seven years, are also striving to lead the way in making greener, more sustainable choices as a Premiership Rugby Club. Our 'Kick the Carbon' videos are not only great fun to watch but they relay important advice that everyone can take away."