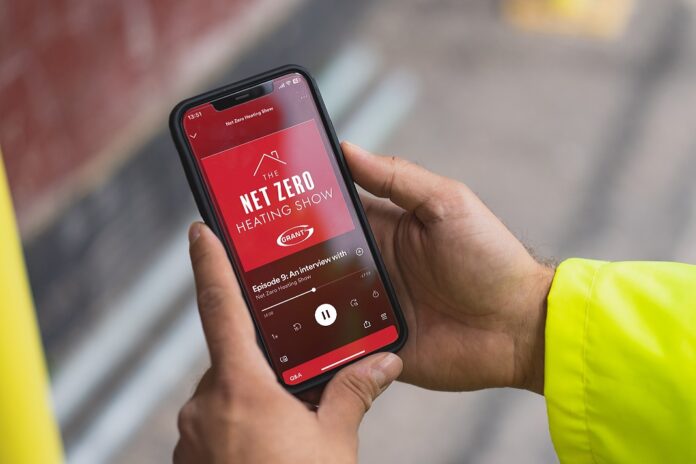 Grant UK has added two new episodes of its Net Zero Heating Show to podcast platforms for heating professionals and anyone with an interest in sustainable and renewable heating to download and listen to.
In the two new episodes, Grant UK's hosts are joined by one of the heating sector's female figures to learn more about her career and in the other episode, members of Grant UK's in-house design team come together to talk about all things underfloor heating. The addition of these latest episodes now brings the total number of episodes within the Net Zero Heating Show, which was launched in March 2022, to ten with each one placing a different focus on sustainable heating.
In the first of the new episodes, Matthew Beales returns as host to talk to Emma Morris, an underfloor heating and renewables specialist. Matthew interviews Emma about her career, learning more about her experiences and discussing her viewpoint on the renewables sector.
In the second new episode, Helen Rishworth hosts and is joined by Stuart McWhinnie and Steve Burton from Grant UK's design team to discuss underfloor heating in depth. They discuss the different types of underfloor heating systems available as well as exploring the key factors that need to be considered when it comes to design and installation.
Anna Wakefield, head of marketing at Grant UK, said: "We are very pleased that two new episodes of our Net Zero Heating Show are now available for listeners to download and enjoy.
"We were thrilled to be joined by Emma as one of our guests and having the chance to hear her experiences of the sector from a female perspective. It was also great having two members of our Design Team take time out of their busy days to sit down and talk about underfloor heating. We hope that these latest episodes will not only be enjoyed by our existing followers but will also attract new listeners to the Net Zero Heating Show."