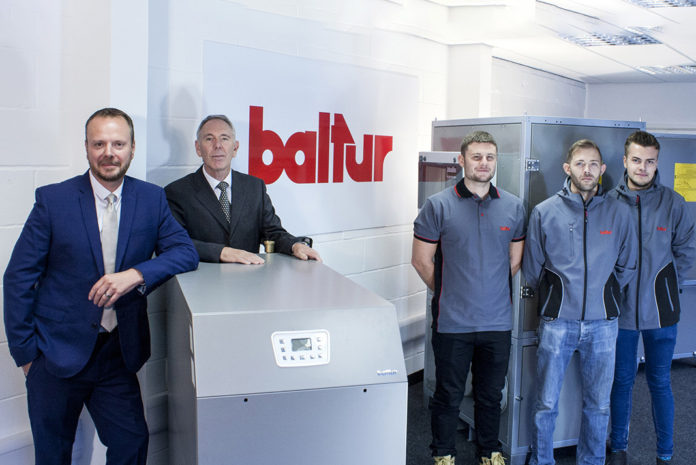 Burner manufacturer and distributor, EOGB Energy Products Ltd, has announced the launch of Baltur, the Italian-based global brand in heating solutions, into the UK.
Under the arrangement, EOGB will market, sell and support Baltur's extensive range of commercial and industrial boilers and burners under the Baltur brand.
Previously, the company had been Baltur's sole distributor in the UK for their burner range only.
Established in Italy over 65 years ago, Baltur is now a world leader in heating technology, recognised for designing and manufacturing high-quality, innovative and energy efficient burners and boilers for domestic, commercial and industrial heating.
EOGB has been supplying Baltur's oil, gas and dual-fuel burners since 2000 and will continue to provide these products, while also adding a comprehensive range of commercial heating boilers to its portfolio.
All products offer world-leading energy efficiency, full NOx compliance, and minimum carbon emissions whilst also providing cascade system capability with full modulation and sophisticated control options.
Products will benefit from EOGB's renowned pre and aftersales service and support, and customers can take full advantage of the company's technical expertise and experience to guide them to the best solution as well as benefit from a bespoke design service.
EOGB's managing director, Paul Barritt, said: "We're delighted to bring a wider range of Baltur products to the UK market, all backed up by the high-quality customer service, technical support and knowledge that EOGB has become known for over the past 25 years.
"We'd encourage any commercial heating engineers to come along to our new showroom in Cambridgeshire and find out more about Baltur UK."
A range of ancillary products will also be available, including heat exchangers, cylinders and advanced controllers.