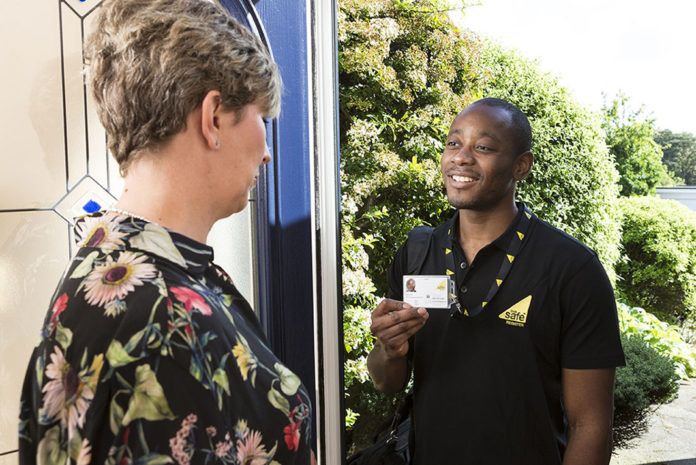 New research from Logic4training has revealed that around half (53%) of gas installers are still not showing their Gas Safe Card on entering a customer's home, with just 37% producing their Gas Safe Card when asked to do so.
The survey, which involved responses from 210 gas engineers working in both the domestic and commercial gas markets, suggests that there is still some way to go in encouraging installers to proactively use their Gas Safe Card, as well as a need to foster understanding among consumers.
Around half (52%) of the gas engineers questioned felt that the Gas Safe Card could be improved to make it more comprehensible for the general public, suggesting changes such as larger fonts, increasing the visibility of the engineer's qualifications, using more accessible terminology and braille to make the card more inclusive.
The importance of educating consumers on the meaning of the Gas Safe Card was a recurring opinion among respondents, yet 15% of the gas installers questioned said they did not show their prospective customers that they were Gas Safe registered at all.
Mark Krull, Logic4training's director, said: "Installers on the ground have a huge influence on consumers' understanding of what it means to be Gas Safe registered and the Gas Safe Card is a great tool to facilitate this.
"Engineers need to be showing their Gas Safe Card to all their customers, providing a brief explanation of the importance of being Gas Safe registered and encouraging them to check the credentials of anyone coming to work on their gas appliances in the future.
"Following the results of this survey, we encourage all gas engineers to review their use of Gas Safe Register branding across their promotional materials and ask themselves if they could use their Gas Safe Card more proactively. Not only is this a good marketing exercise, it helps to separate the genuine qualified gas engineers from the cowboys giving the industry a bad name.
"From engineers and training providers to magazines and suppliers, with Gas Safety Week 2018 on the horizon it's a good time to think about how we can all work together to draw attention to the dangers of poorly maintained gas appliances."
Gas Safety Week 2018 takes place from September 17-23.
To view a full report of the survey, visit logic4training.co.uk