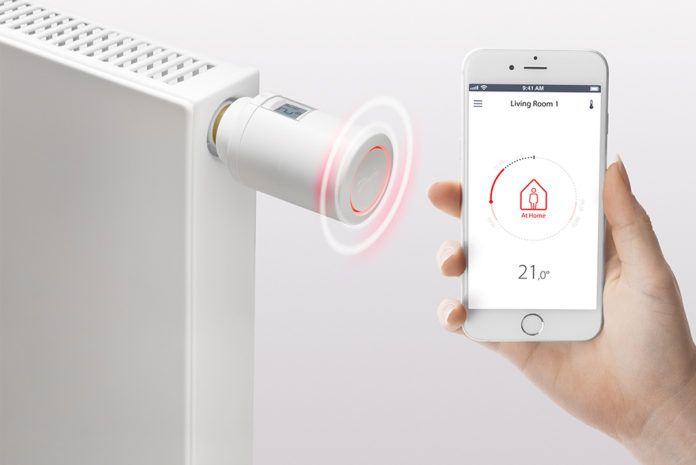 Danfoss Eco™, the innovative radiator thermostat, has received the coveted 2018 Red Dot Award: Communication Design (Smart Home) for high design quality and creative achievement.
The intelligent heating control developed by Danfoss allows users to programme individual radiator thermostats via Bluetooth technology using the Danfoss Eco App.
The product won over the Red Dot Award's 24-member jury who examined and evaluated more than 8,600 international entries in the Communication Design category
The Danfoss Eco™ radiator thermostat combines advanced technology and function with ease of installation and use, creating an attractive and effective solution for mainstream consumers and not simply a niche product for tech-enthusiasts.
Gareth Ash, marketing and technical manager, said: "This award-winning radiator thermostat offers an easy and cost-effective transition to intelligent heating for homes and small commercial premises, ensuring optimum comfort and potential savings of up to 30% on heating bills. Winning the Red Dot is a great achievement and shows how investment in quality design can make a positive difference."
The Red Dot Award has been providing a platform for evaluating good design for more than 60 years.
The higher number of entries this year bears testimony to the quality of this international competition and in particular to the status enjoyed by the Award's seal of quality around the world.
Pic cap: Danfoss Eco™