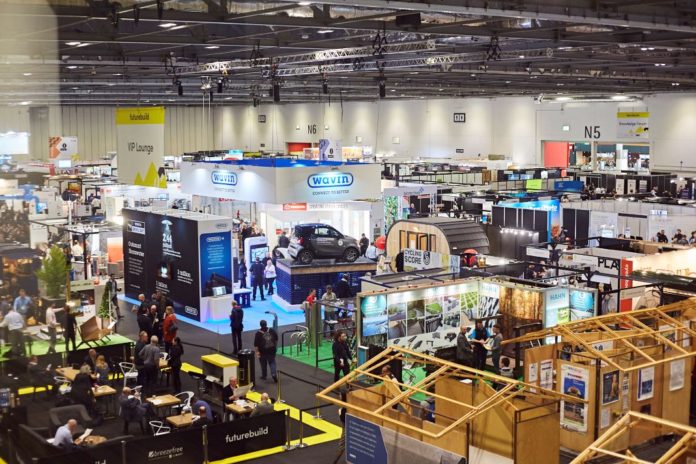 Futurebuild has announced a new partnership with standards organisation MCS to deliver a dedicated platform for installers in March.
'Future Installer' will deliver tech solutions to help installers meet the evolving wants and needs of end-users and specifiers.
Ian Rippin, CEO of MCS, said: "Over the last ten years the UK domestic renewable energy market has radically changed leaving some immediate challenges for MCS and our sector. Domestic energy will play a huge part in achieving government targets of net zero carbon emissions by 2050. However, in order to increase the scale and reach of small-scale low carbon installations, we need to prepare a generation of Future Installers.
"The installer of the future will need to have the necessary skills, qualifications and training, a grasp of emerging technologies, an appreciation of the need for standards and a willingness to help in building consumer confidence in low carbon technology. Our zone at Futurebuild 2020 will have a clear focus on preparing for our home-grown energy future, exploring how the full spectrum of renewable energy products and services rolled out by qualified, competent installers, will contribute to a rapid transition to a smarter, lower carbon homes and communities."
The collaborative showcase also includes key partners GSHP Association, AceOn Group, RECC and OFTEC. It will promote the mix of renewable technologies including solar PV, solar thermal, ground source heat pumps, air source heat pumps and battery storage.
Malcolm Farrow, head of communications at OFTEC, said: "The UK's decarbonisation agenda will bring enormous changes to the way we heat buildings and achieving high quality outcomes will be essential as we embrace the challenge of achieving net zero. Excellence always been a central goal of OFTEC's competent person scheme so we are delighted to be partnering with MCS on their Future Installer stand."