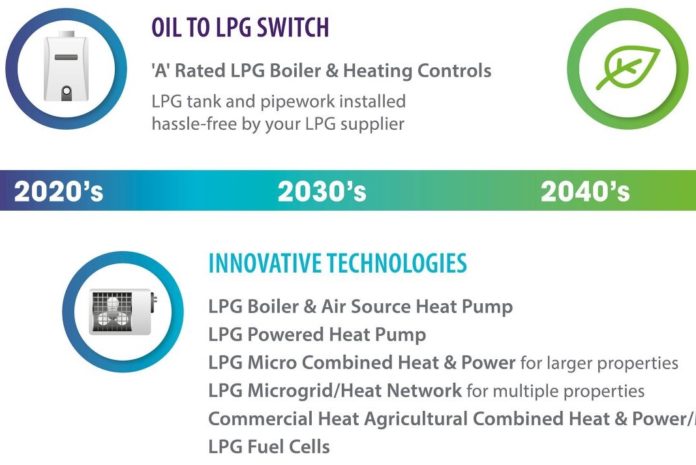 LPG supplier Flogas Britain has announced that it will offset its 2019 carbon emissions – as it unveils its 2040 Vision plans to build a lower-carbon future for off-grid homes and businesses across the UK.
Flogas' 2040 Vision document, 'Future Ready: Transforming Off-Grid Britain,' outlined the crucial role LPG will play in the UK's future energy mix, particularly in helping achieve government plans to decarbonise heat and transport. It also announces Flogas' ambition to provide 100% renewable energy solutions by 2040 and reduce its own environmental impact year-on-year – including offsetting all its Level 1 and Level 2 CO2e emissions for 2019.
David Taylor, head of corporate affairs and innovation at Flogas, said: 'With the Committee on Climate Change urging government to legislate as soon as possible to reach net zero emissions by 2050, the coming years are critical ones for the UK's decarbonisation.
'Heating is one of the biggest challenges we face on the road to net zero – and as the cleanest, most efficient and effective conventional off-grid fuel, LPG is uniquely placed to help meet 2050 targets. As a major UK provider, we're taking important steps to ensure customers can rely on a secure, affordable and renewable future supply, but our commitment doesn't stop there.
'As a business, at Flogas we're also committed to cutting our own carbon footprint, which is why we will be offsetting all our 2019 Level 1 and 2 carbon emissions by the end of the year. Our carbon offsetting programme will have an immediate impact: supporting emissions-reducing projects, and reducing the business' overall carbon footprint at the same time.'