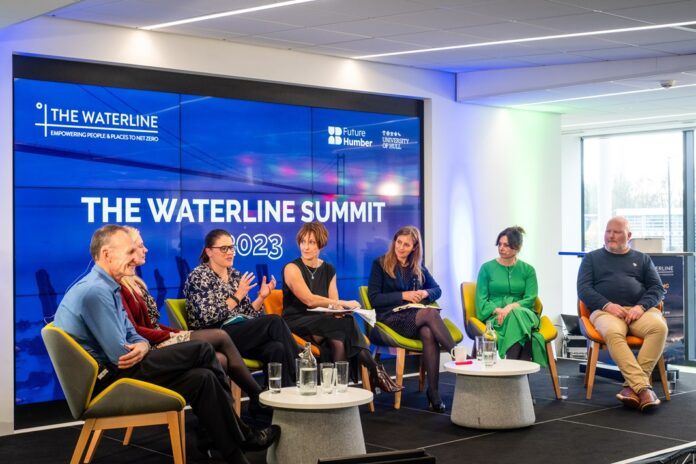 Lizzie Wilkinson, Ideal Heating's domestic product director, has told The Waterline Summit 2023, a sustainability event, that educating and involving employees is vital to the success of the drive to net zero.
Lizzie joined a panel of business leaders at the launch of The Waterline Summit 2023. The event focused on the progress made by businesses, large and small, to decarbonise their operations, as well as challenges presented by the net zero transition.
Lizzie spoke about the work Hull-based Ideal Heating has done to involve its employees in the company's sustainability journey. Initiatives include the launch of an employee carbon calculator, enabling staff members to understand and positively impact their personal carbon footprint, and heat pump awareness training.
The business is investing £60m at its site in Hull, with a focus on the manufacturing, distribution and development of low carbon heating products, such as heat pumps.
Lizzie said: "As a company, we're diversifying our product portfolio to include heat pumps and similar low carbon solutions.
"A big part of our activity is centred on our people – making sure they're aware of the work we're doing and are very much part of that sustainability journey.
"We've also been actively upskilling our team, including our service engineers, so they can work with heat pumps and similar products. It's an approach that runs right across our business and all of our operations.
"There is no single solution to decarbonising homes and businesses. It will be a blend of technologies and low carbon solutions which are needed to make it happen.
"At Ideal Heating, we're well positioned to drive that change. We've got the expertise and decades of experience in the UK heating industry to develop these products and get them into homes and businesses."