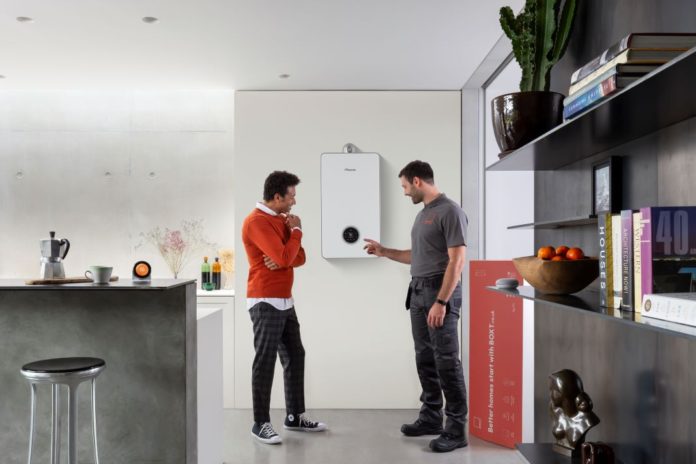 BOXT has introduced a COVID-19 SOS service to ensure the elderly and vulnerable are prioritised and safe-guarded in the event of necessary boiler installations during the proposed extended isolation period.
The smart home systems installer would also roll out enhanced safety measures to ensure person-to-person contact is kept to an absolute minimum for those who are most susceptible, as well as the wider public.
From 23 March, BOXT would launch a dedicated 24/7 telephone number for the over 70s and those 'at-risk' – 0800 304 7640 – who would like the security of talking directly to customer service to make their booking.
There would also be a priority booking for these customers, who would benefit from delivery and a new boiler installation the next working day if ordered before 3pm.
The company would also provide a pre-visit phone call and support to help advise on how the installation would be carried out – discussing what level of distancing or isolation is appropriate whilst the work is undertaken.
Engineers had been trained to adhere to World Health Organisation guidelines including personal hygiene, zero physical contact and person-to-person distancing.
BOXT also said to protect both the engineer and customer, clients should expect thorough cleaning of any surface in the vicinity of their workspace, before and after installation.
Additionally, every engineer would carry out a risk assessment with the customer regarding COVID-19 before entering the home.
Currently, BOXT's army of installers were being issued with disposable work gloves, heavy duty wipes, refuse sacks and masks.
From Monday 23 March, all customers would receive a call the day before with a questionnaire regarding COVID-19.
Supplies permitting, all engineers would be attending homes with disposable overshoes, coveralls and more robust facemask. Also, during this period, installers would be unable to accept food and drink on premises.
Andy Kerr, co-founder of BOXT, said: "We have already seen a significant spike in installations in recent weeks as the UK prepares for lockdown.
"As every Briton over the age of 70 will be told "within the coming weeks" to stay at home for an extended period to protect themselves, we believe it is now essential we offer a service to support those who are most at risk for additional peace of mind. 
"We have also reviewed our existing procedures and will be introducing enhanced safety measures including supplying engineers with face masks and disposable gloves to ensure everyone can feel secure during these uncertain times."