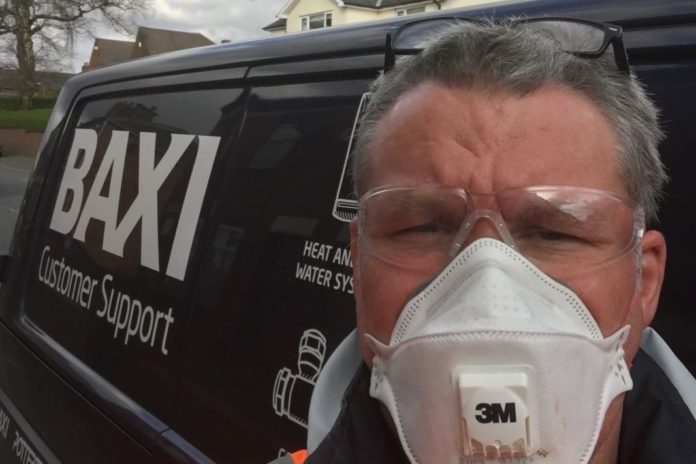 Baxi has revealed the steps it has taken to protect its workforce and continue to provide support for customers and installers throughout the Covid-19 crisis.
The company has adapted to ensure its Warwick-based contact centre remains fully operational, with the IT department setting up over 130 employees with the facilities to work from home.
This means that as well as maintaining critical support for customers, installers are also able to access the technical helpline, repairs under warranty and the Baxi Works support.
Baxi's network of Gas Safe registered engineers are also continuing to carry out essential repair work across the country, with additional PPE.
The company's Preston-based factory has also increased its safety measures, with a reduced number of operatives and production lines spread out to ensure two metre social distancing guidelines are met, the company said.
Louise Murton, head of operations at Baxi, said: "As a nation we are facing some of our most difficult challenges yet, and our office-based teams and network of engineers have been working tirelessly to ensure we continue to provide an exceptional level of service and support throughout this difficult time.
"As always, the safety of our customers and colleagues is our highest priority and we have taken a number of key steps to ensure we are protecting them and providing the support they need to deliver their jobs safely and efficiently – from home working to the provision of additional PPE and hygiene supplies for our field-based workers.
"We recognise that the heating industry has an important role to play in this crisis; people still need heating and hot water – perhaps even more so at this time.
"As such, we are prioritising repairs as our primary focus to ensure we can support our most vulnerable customers and key workers. We are also offering flexibility around servicing timescales if a boiler is under warranty, so if a service is delayed, the warranty remains valid.  
"We'd like to thank our colleagues for their dedication and hard work during this difficult time, as they continue to keep the nation supplied with essential heating and hot water services."
Baxi will also be offering free repairs for NHS workers on Baxi Heating boilers or cylinders until 30 June 2020.