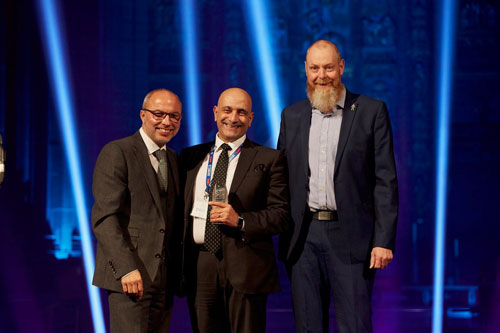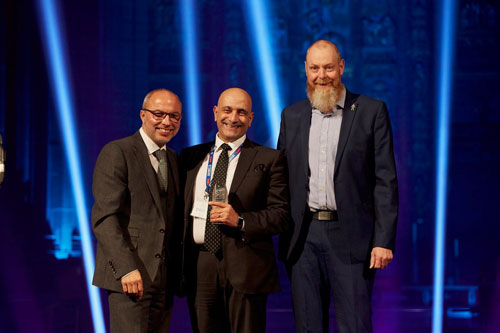 Ariston was named Plumbing, Heating and Showrooms Supplier of the Year at the annual National Buying Group (NBG) Conference.
Fending off strong competition in the category, Ariston was recognised for its contribution to the business success of NBG's merchant partners.
Mustafa Findik, managing director, said: "This accolade gives us great recognition, as well as a platform from which to grow the business among new and existing customers in the NBG. To win such a prestigious award after only three years as a supplier is a great reflection of the hard work everyone at Ariston has put in since we joined forces with the organisation. We have been overwhelmed with the support received from NBG members, which we hope to build on in the future.
"At Ariston, we are aware of the important role builders' merchants play throughout the heating industry. That's why we decided to work with the National Buying Group, to ensure its members were being provided with high quality heating and hot water products, backed up by exceptional levels of customer service and technical support. We hope that this award is the first success of many – and that our relationship with NBG and its customers lasts for many years to come."
Since becoming a supplier of NBG in 2014, Ariston has worked closely with individual members to support their businesses and offer a flexible approach to promote opportunities and improve profitability. Ariston supplies its range of high quality boilers and water heaters to NBG's independent merchant partners nationwide, achieving a high local presence throughout the UK, with visibility and reach increased through a series of displays and promotions.