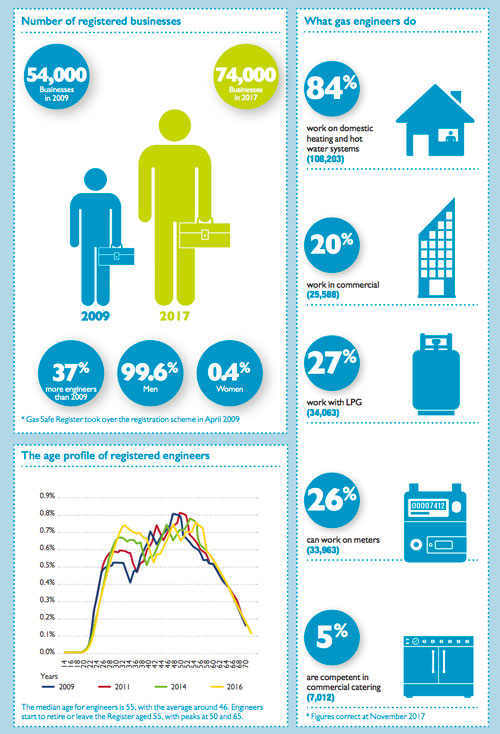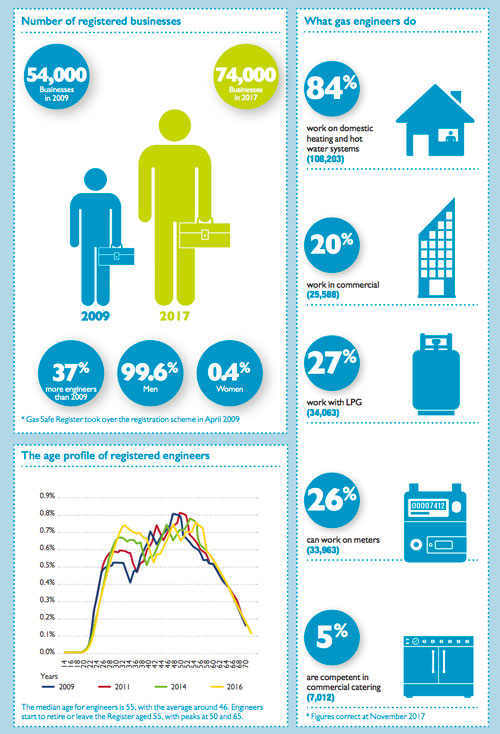 Gas Safe Register has published is Decade Review, which gives a voice to the gas industry, and all those who work in it, on key topics that affect everyone from sole traders to training bodies, manufacturers and large energy suppliers.
Published ten years after Health and Safety Executive's Frontline Review, the Decade Review captures the views of the UK's gas industry on the changes that have taken place over the last decade, the current state of the industry, and what the future has in store.
Key findings include an agreement among many of the respondents that the last decade has been characterised by improvements in safety and technological advances. However, there is concern that the industry is becoming fragmented and that training standards are not adequate.
The Decade Review covers the following topics:
The industry – the current state of the gas industry and gas safety standards and how the
industry has changed over the last ten years. For example, more registered engineers, tougher penalties for offences, new technologies and innovations.
Engineers – engineers' expectations of Gas Safe Register, and how their attitudes, behaviour and motivation has changed over the last decade.
Training, skills and competence – engineers' views on the current training and reassessment regime.
The future of the industry – what might the industry look like in years to come. What are future issues that the industry might face, such as ageing installations, new fuels, government intervention, and new technologies and appliances.
Jonathan Samuel, chief executive, said: "Gas Safe Register commissioned the Decade Review to give a voice to the entire industry, from the many sole traders, to the training bodies and manufacturers, to the big energy companies. It gave each specialist sector in the industry the opportunity to reflect on their experience and share their often strongly held views and perspectives.
"The UK's gas industry has seen many changes over the past decade: more registered engineers, tougher penalties for health and safety offences, new technologies, and innovation are all helping to keep the public safe and warm. But what does the industry believe it needs and wants now? The Decade Review sets out to answer these and many more questions."
Nearly 3,000 people took part in the in-depth research that the Decade Review is built from, including consumers and stakeholders, with the majority of respondents (95%) being made up of Gas Safe Registered engineers. In order to gather a robust and impartial cross-sector viewpoint of the industry, Gas Safe Register enlisted an independent research agency to host multiple focus groups, share an online survey for completion, carry out in-depth telephone interviews, and then analyse the findings and feedback.