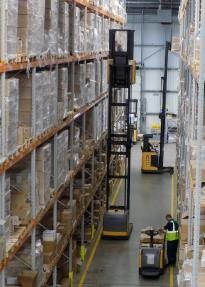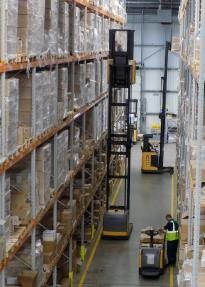 Altecnic, the UK provider of precision heating and plumbing components, is investing £100,000 to create an industry-leading, international standard distribution centre at its headquarters in Staffordshire.
In response to the increasing demands for efficient and effective supply chain solutions from major national distributors, Altecnic is further developing its warehouse facilities.
The company employs 90 people at the facility and adjoining offices, which cover 70,000 square feet of land in Stafford. In the warehouse, which serves installers, plumbers, specifiers and trade counters across the UK and Ireland, an advanced barcode system has been installed that identifies each location within the facility.
This allows multiple orders to be amalgamated and picked from one area for several discrete picking lists. These items are then returned to a central area for second stage picking and order collation, greatly reducing movements within the warehouse, increasing productivity and improving stock control.
Altecnic has also introduced energy-efficient materials handling equipment, including a mixed fleet of high-level order pickers and reach trucks, supplemented by LPG counterbalance units to ensure fast, safe picking. The majority of the fleet is electric, benefiting from both zero emissions and low running costs.
These initiatives offer customers improved picking accuracy and speed of delivery, ensuring that orders are delivered promptly and right first time.
Simon Grocott, operations manager, said: "This is a facility to be proud of, but what I am most pleased with, is how our distribution teams rise to the challenge every day.
"Whether it is forklift movements or picking and packing, the investment we put into our people means that we train and retain the very best staff, which can only be good for our customers."