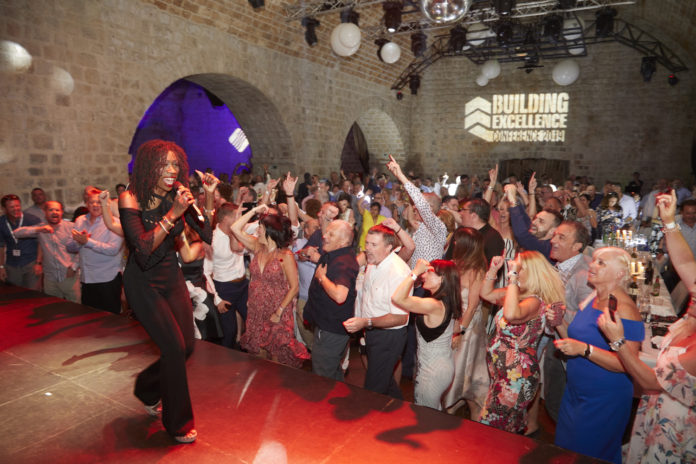 The Builders Merchants Federation (BMF) raised £25,000 for charity during a Gala Dinner that concluded its sell-out All Industry Conference in Dubrovnik last weekend. The money will be divided equally between Variety, the Children's Charity (the BMF's partner charity this year) and Mental Health UK whose work was featured during the Conference sessions.
Conference delegates showed their generosity in many ways throughout the evening. The highlight was a special live auction overseen by Conference Host, Gethin Jones, where strong bidding for a bathrobe signed by the event's key speakers and lunch at the House of Lords donated by former Deputy Prime Minister John Prescott helped push the total way over the predicted amount.
Singer Heather Small, herself an Ambassador for Variety, gave a stellar performance to complete a memorable gala evening held at Dubrovnik's world-famous Revlin nightclub.
John Newcomb, BMF CEO, said: "We are proud of the industry for achieving so much for two very deserving charities. I would like to thank everyone who contributed both to our fundraising and during the rest of the Conference. We have received some fantastic feedback already from delegates and this was a great conclusion to a phenomenally successful event."