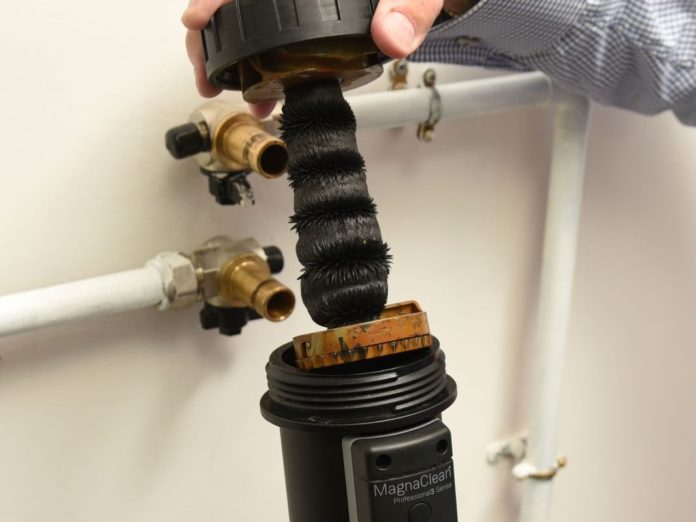 Global water treatment and magnetic filtration manufacturer ADEY has welcomed the publication of the new British Standard, BS 7593:2019.
It said the standard marked a significant turning point for the industry, "helping to drive the adoption of best practice in whole system health, not simply boiler protection".
The revised standard for the preparation, commissioning and maintenance of domestic heating and cooling water systems came into effect on 31 May 2019, superseding BS 7593:2006 which was immediately withdrawn. It now includes key changes for those specifying, installing and maintaining domestic heating and cooling systems, ADEY noted.
These include for the first time, the fitting of a permanent in-line filter in addition to a chemical clean and fresh water flush before inhibitor is added, an in-line filter for all systems, and a water test to test the level of inhibitor and cleanliness of the system every year.
Dr Neil Watson, ADEY's chief technical officer, added: "We welcome the publication of the fully revised BS 7593:2019. The changes made acknowledge that chemical water treatment isn't a fit and forget solution, and magnetic filters shouldn't just be considered a 'nice to have'. Including these solutions in British Standard's BS 7593 recognises a critical shift in moving the industry towards a holistic approach to system maintenance.
"A high proportion of boilers that fail in the first year do so because of poor water quality, so by introducing regular testing and redosing, proper system cleaning and the mandatory installation of an in-line filter to the industry's code of practice, we can significantly improve the efficiency and life expectancy of every household system. This represents massive potential to contribute to the reduction of carbon emissions."